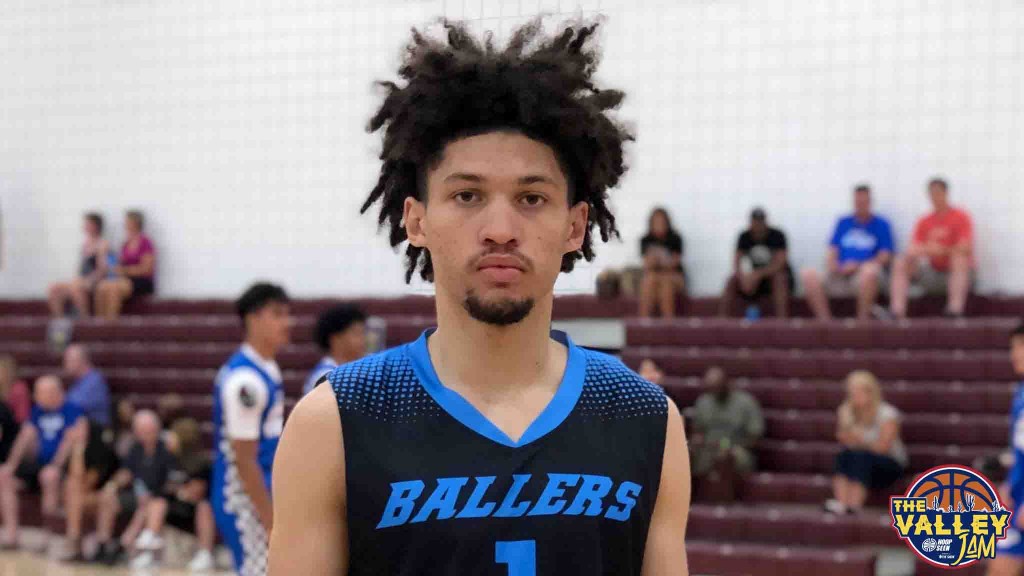 SURPRISE, AZ - The Valley Jam came and went in Arizona. It was the first ever NCAA live period event held by HoopSeen in the West and the first live one in the valley in over a decade. There were 43 teams from the 15 to 17-under levels came to the new beautiful Ottawa University and played four showcase games over the weekend. 
Let's dive into some of the top overall performers from the weekend. The point guard position seemed to dominate the three-day action. 
Raydon Thorson PG 6'0 Queen Creek/AZ (AZ Junior Ballers 17)
The quintessential pure PG put on a clinic vs Ascending Life. He was finding cutters, lobing it for alley oops, driving and kicking it into shooting pockets with his left or right hand plus getting his own. He had the deep ball going plus bursting by his defenders with his shifty handle and finishing off contested layups or smartly using the floater. 
Ahamed Mohamed PG 6'0 Apollo/AZ (Factory 17) 
A long PG sliced and diced defenses all weekend long. He drove and kicked and made every correct read with the ball. He makes winning plays and can score when needed. He has a crisp pull-up off the dribble and will make catch-3's. His speed, quickness and wingspan standout making him difficult to score on.
LJ Ginnis PG 5'9 South Mountain/AZ (Team Rondae Hollis-Jefferson 17) 
A two-way ballhawk is an ultra-quick on-ball defender and disrupts opposing ball handlers. He has a fast burst to go into the lane and dimes teammates effortlessly. He made many deep 3's in the tournament and was one of the top PG's in attendance.  
Demetrus Johnson II PG 6'0 Bella Vista Prep/AZ (Dreams Become Reality 17)
A pure PG who can spread the ball around. He can shoot it from the perimeter from mid to the 3pt line and changes speeds to get into the lane. He sees plays develop quickly and has a good feel for the game to throw dimes to teammates.