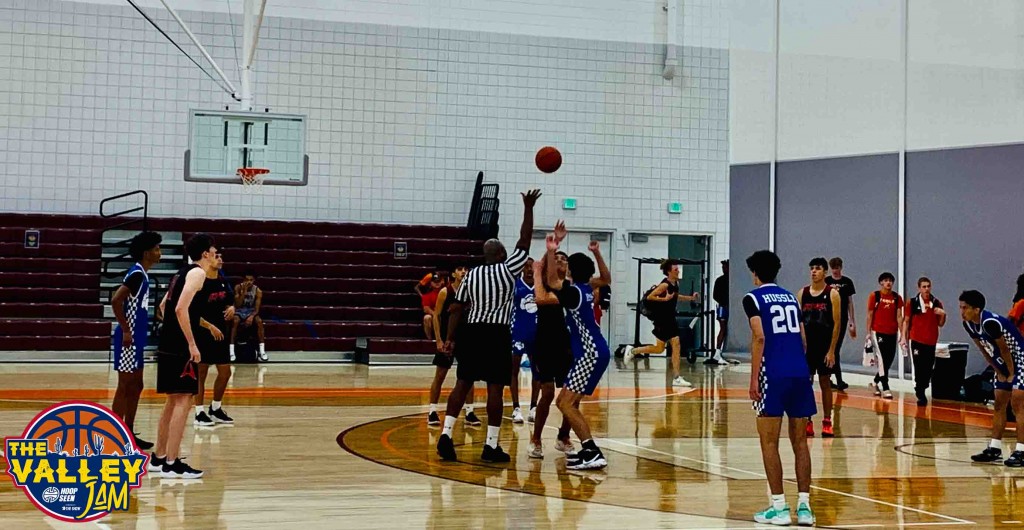 SURPRISE, AZ - The Valley Jam came and went in Arizona. It was the first ever NCAA live period event held by HoopSeen in the West and the first live one in the valley in over a decade. There were 43 teams from the 15 to 17-under levels came to the new beautiful Ottawa University and played four showcase games over the weekend. 
Let's dive into some of the most impressive class of 2023 wings from the class of 2023 from The Valley Jam and the top dogs from the 2024 class.
Noah Peterson SF 6'3 Highland/AZ (Team Arizona Black Elite 17)
A power wing is tough and strong. He loves contact as he gets downhill into the lane and absorbs the contact and scores through it. He can take the ball off the glass and go coast to coast. He is also a capable 3pt shooter.     
Jaylen Lee SF 6'4 Valley Christian/AZ (AZ Select Wilson 16)
A strong wing who just moved in from Canada to AZ and made an immediate impact. He handles it well, drives the lane with his sturdy frame and has a polished 1-dribble pull-up from mid to the 3pt line. He plays the role of a point forward type. 
2024
Luke Shaw PG 6'1 Valley Christian/AZ (AZ Select Biale 15)
A confident scoring lead guard put up one of the best 15U performances on Friday. He poured in a cool 30 and ended up averaging near over 25 ppg. He has a good pace to his game and comes with one of the better strokes in the area. He has a catch-3 with deep range and uses a burst to get into the lane. He has a polished floater game and can pull-up from mid-range off the dribble. He has good instincts to play the passing lanes and collect steals. He is the younger brother of Grand Canyon commit Isaiah Shaw. 
Brevin Binder PG 6'2 Mountain View/ID (Idaho Premier 16)
A pure PG from Idaho more then held his own playing up. He has a high feel for the game with impressive court vision and advance passes plus he always makes the extra pass. He has a burst of speed to blow by his defenders and gets to the cup quickly. He can make perimeter shots and is very confident. 
Jayce McGuirk PG 6'0 Desert Ridge/AZ (AZ Select Aby 15) 
A lead guard who can score. He can control a game with his pace and IQ. He finds cutters and can drive and kick it to shooters. The lefty can burst into the lane and dump it off or score it in traffic. His catch-3 can become a weapon over the next few years.