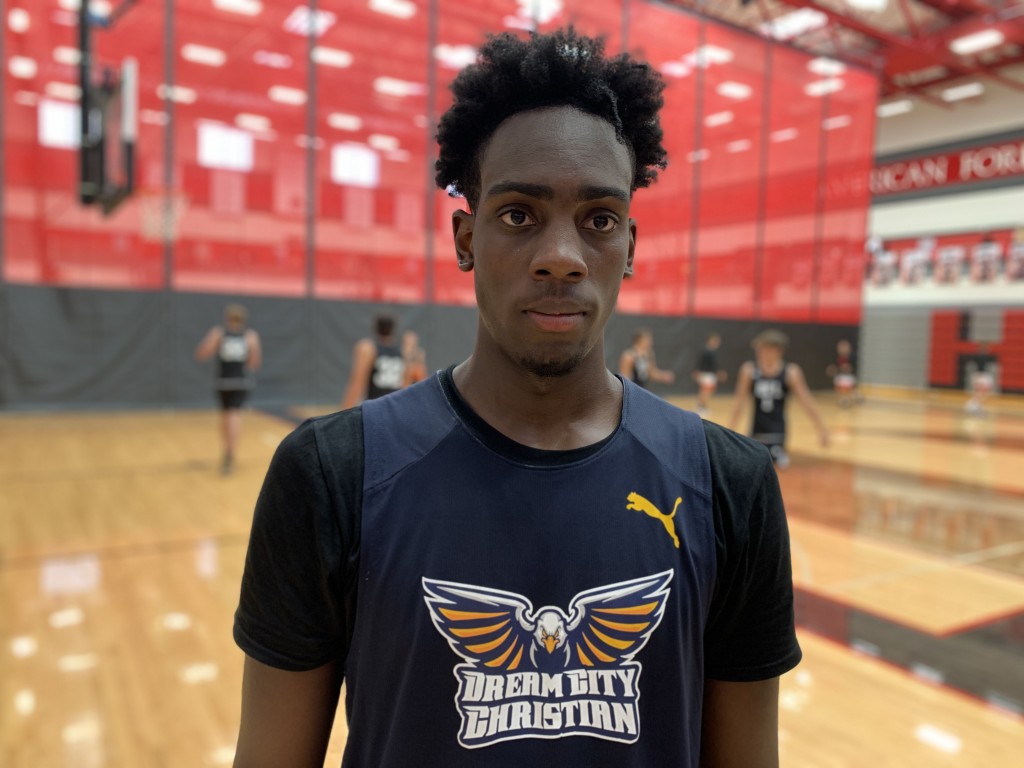 With the early signing period coming to a close, we take a deeper look at some of the things that stands out to our West Coast-based Justin Young. Which programs scored big and which players stand out? 
RELATED: Class of 2021 National Rankings 
What class do you love in the West for the class of 2021? 
Colorado. 
The Buffs have two players inside our top 100 national rankings - Quincy Allen and Lawson Lovering. That, in and of itself, is notable. This is, at least on paper, the second best recruiting class in school history during the dot com era of evaluations. Colorado scored big in 2012 with Josh Scott and Xavier Johnson. 
Allen comes to Boulder from Washington D.C., one of the richest talent pools in the country. Lovering could be an all-conference level big man in the Pac-12. 
Now pair them with guards Javon Ruffin and Julian Hammond and you have a really good quartet of players. Ruffin could be a steal while Hammond is the top player in the state of Colorado. 
Oregon two-sport star Drew Carter said he'll also play basketball for the Buffs. He's a terrific shooter. 
This class is coming off the heels of a year where CU landed a major in-state sleeper in Nique Clifford. 
Which West Coast-based players will help their future teams right away? 
I've already tackled Peyton Watson and Nate Bittle in my "Keeping Them at Home" story. Both guys are obvious no-brainer picks for their respective schools in UCLA and Oregon. And, of course, Paolo Banchero at Duke will be a monster starter from day one. We know this. 
Let's look a little deeper from the five-star players. 
UNLV landed one of the most important commitments of the early signing period week when Dallas, Texas-area forward Arthur Kaluma picked the Rebels. Playing at Dream City Christian in Phoenix, the athletic four-man is the prize recruit for a stellar group signed by  T.J. Otzelberger and staff. Kaluma will be a tough player to guard, for sure, but what he's capable of on the defensive end of the floor is something to get excited about. You need that kind of star power in the NCAA tournament. They have it coming with Kaluma. 
Speaking of March Madness, you need dudes that can just go get a bucket. And that is exactly what Brandon Weston does. The Hillcrest Prep (AZ) wing picked a program that uses players with Weston's skillset well. Weston has a toughness and experienced edge that should blend well with his future college program. Weston had an active high-major recruitment and he said he picked the Pirates in large part to the fit the program was for his game. The development of Myles Powell was the blueprint Weston saw. His game is quintessential Big East. 
Which schools landed key sleeper prospects from the West in the 2021 class?
Arizona State quietly jumped in the race with Jamiya Neal and quietly landed the Ohio native this fall. The long and athletic forward took off with Hillcrest Prep (AZ), shining at the Border League and at the Pangos Premiere 80 camp. 
ASU jumped in and less than two weeks later, Neal accepted the scholarship. 
The Sun Devils have a solid four-man class and looking long-term, he may be the most intriguing player of the group. The Toledo, Ohio native had a regional recruitment before his move West. With length, bounce, big play ability and continued upward momentum, Neal could potentially be one of the sleeper recruits in the Pac-12's 2021 signing classes. 
In Utah, there were two signings that didn't register a huge score on the recruiting richter scale but they could prove to be important. I love Jaden Brownell of Alta HS to Illinois Chicago and Carter Welling of Corner Canyon to UC Irvine. Both big men could be/should be really good rotation guys for their respective programs. Maybe more. 
Are there any sleeper classes in the West that you really like? 
I like what Nevada has put together with their two-man group. Mater Dei forward Nick Davidson is one of my favorite players in the West's 2021 class. He's smart, always productive, experienced and should fit in nicely with the way Steve Alford runs his style of play. Davidson should be a long-term piece to what the Wolf Pack want to do in Reno. 
Joining him is Colorado native Jalen Weaver, who has played well at the end of the summer and now into the fall with Southern California Prep. He's a strong and athletic guard who is physical enough to guard the firepower Mountain West Conference foes roll out in their respective starting lineups.