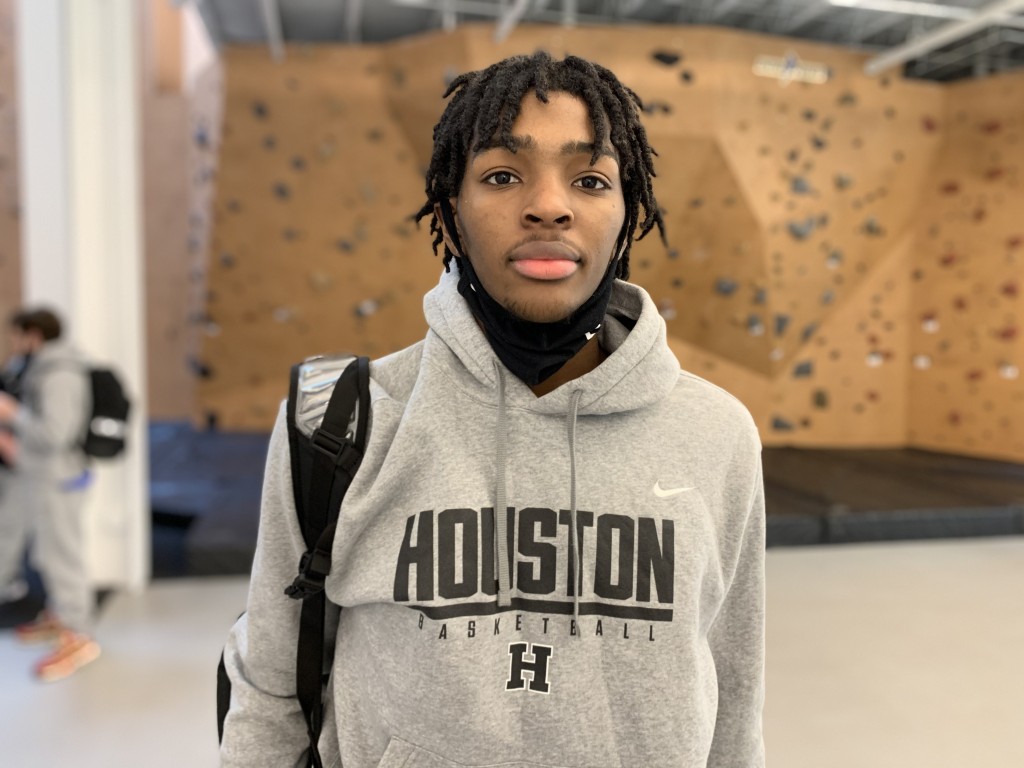 You can feel the ball bouncing. 
You can hear the sneakers squeaking. 
This is the sound of basketball. 
Some limitations remain intact but the fact is we were able to have the 2021 Tennessee State High School playoffs and everything went off without a hitch. 
Three classifications and three state champions were crowned last week at the Murphy Center on the campus of Middle Tennessee State University. Let's break down each classification with some talk of the action, the top scorers and three players who stood out among the field. 
CLASS AAA
State Champion: Houston 
State Tournament MVP: Jonathan Lawson (Houston)
Mr. Basketball: Mason Miller (Houston) 
Houston brought home the Gold Ball with a convincing 62-43 triumph over Cane Ridge in Class AAA action this past week in Murfreesboro. Jonathan Lawson (Houston) continued his state tourney brilliance snagging the MVP trophy with a team-high 16 in the contest. Houston started slow in the first half of their opening-round contest against Clarksville but then proceeded to flex their dominance in wins over Oak Ridge and the title game victory. 
Top Scoring Efforts: 
Grant Hurst (Cleveland) 32pts vs. Collierville
Jonathan Lawson (Houston) 25pts vs. Clarksville
Davon Barnes (Collierville) 24pts vs. Cleveland
Brandon Miller (Cane Ridge) 23pts vs. Collierville
Brandon Miller (Cane Ridge) 21pts vs. Bearden
J.J. Wheat (Clarksville) 21pts vs. Houston  
Jonathan Lawson (Houston) 20pts vs. Oak Ridge 
Jonathan Milloway (Oak Ridge) 20pts vs. Siegel 
Three Players Whose Efforts Shone Large
Jonathan Lawson (Houston)
Oregon signee has had an amazing high school career. He has won state championships for three different schools. Memphis East as a freshman, Wooddale as a sophomore and Houston as a senior. That quite the resume to leave behind as he heads into the college ranks next season.
Brandon Miller (Cane Ridge) 
Watch the NCAA tournament and you get the feel that majority of those sleek athletic players resemble this junior riser. At 6'8 he handles likes a guard, he shoots like a high major two and he has the skill level to make a lucrative career of this basketball thing if he stays on the path. 
Zander Yates (Houston) 
Has played in the shadows of his more highly touted brethren but this kid put everyone on notice that he needs to be inserted onto everyone's recruiting radar. Great size at 6'8, great stroke, he showed improved athleticism and he made his presence felt on both ends of the floor. His ascension will be rapid. 
Grant Hurst (Cleveland) 
Yes, it says three but I couldn't leave this kid off the list after his monster effort in his final prep game. Hurst, who was named to the Class AAA all-tournament squad, dropped a classification high 32 markers in this contest. He scored from the perimeter, off the dribble, he used his size to back down smaller guards and he made difficult shots. I know the loss is tough but happy to see him go out with this type of effort and production.