Sixteen inch growth spurt? Yep. David Craig's upward trajectory is as unique as you're going to find in the 2022 class nationally.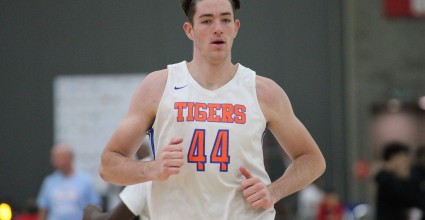 If you saw the Tennessee Tigers at all his season, you immediately saw big man David Craig. The 7-foot-1 big man from Johannesburg, South Africa is hard to miss. He's the biggest guy in the building every time he steps onto the floor. His presence is undeniable.
That's why he was also a player that college coaches had to at least get some eyes on during the NCAA Live Periods.
Regional All Access Pass
Subscribe to one of HoopSeen's Regional Passes and get access to all premium articles and player rankings in your area!
SAVE 30% on membership between now and the end of the year. Use code hoopseen30 at checkout!
Already a subscriber? Log In