With the state championship in focus, so are six high-major schools for TN guard BJ Edwards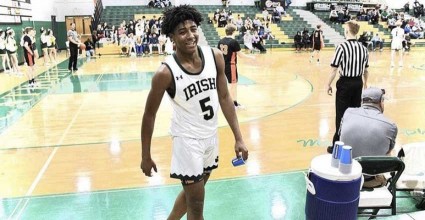 The state of Tennessee has some amazing talent in the class of 2022. Knoxville Catholic point guard  BJ Edwards has everything you want in a guard.
After you leave the gym watching him play, you understand why he is one of the best there is in the Volunteer State. Edwards compares his game to three players in the NBA. Kyrie Irving because of his speed and handle, Shai Alexander for his pace and IQ and Paul George because he loves attacking and shooting over opponents.
Regional All Access Pass
Subscribe to one of HoopSeen's Regional Passes and get access to all premium articles and player rankings in your area!
SAVE 30% on membership between now and the end of the year. Use code hoopseen30 at checkout!
Already a subscriber? Log In