Tennessee Preview Camp Top Performers Part I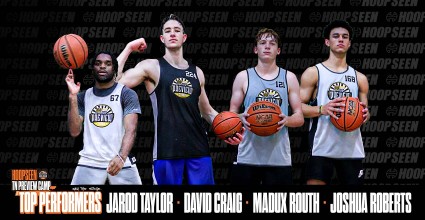 The Tennessee preview camp will simply amazing. This camp gave us the opportunity to check out some of the talent and the coaches and media staff were blown away.
Regional All Access Pass
Subscribe to one of HoopSeen's Regional Passes and get access to all premium articles and player rankings in your area!
SAVE 30% on membership between now and the end of the year. Use code hoopseen30 at checkout!
Already a subscriber? Log In