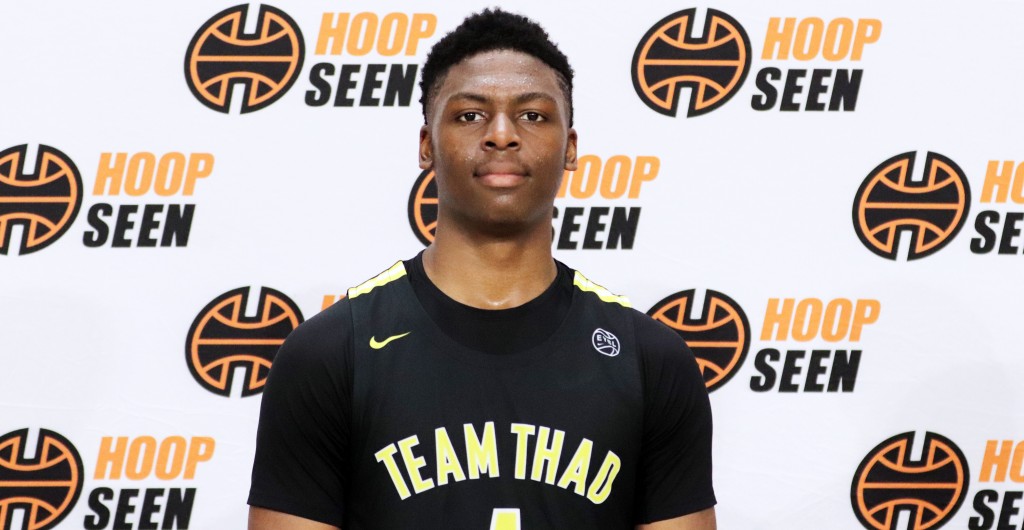 A stellar event brought to us by Stellar Hoops, the Elite 60 this past weekend at East Ridge High School in Chattanooga. Yours truly represented Hoop Seen and was proud to the speaker for the event, addressing the 60 players about recruiting and the good and the bad of the current hoop scene as we speak.
I have selected 10 players for my breakdown they will be listed in alphabetical order. We wrap things up here in Part II.
Malik Dia
6'7 WF 2022
Nashville, TN/Ensowrth
To say I was impressed with this kids progress would be an understatement. I always knew he had it in him and it has started to emerge. He has a pro body and burgeoning skills inside and out. He has a soft touch and when challenged he seemed to be embracing the work. He still has moments of regret but those are fewer and farther between than before. His day was cut short with an ankle injury but I am so proud of his work and improvement, the best is yet to come.
Ethan Elliott
6'3 SG 2022
Warner Robins, GA/Warner Robins
Active guard with good size and athletic ability. One of the better shooters in the event, he gets height on his release and has textbook fundamentals on his finishes. He can complete off the bounce, has a very nice burst and will finish creatively at the cup with either hand and with contact. He defended the ball well, using his quickness and length to be a pesky defender. Working on some lead guard skills will only enhance his value in the college coaching world, showing the ability to play either guard spot with equal gusto is your goal.
Chandler Jackson
6'5 PG 2022
Memphis, TN/CBHS
He is a pleasure to watch. He has next-level strength, gets wherever he wishes on offense and has the skill level to be a high volume scorer or a double-digit assist man. He defends with abandon, using his bulk to bully smaller guards and his quickness makes him a nightmare for a bigger opponent. He can use either hand in the lane, finishes everything and loves the contact, seeks it out actually. He will need to work on making his outside shot a weapon, some fundamental work on his release will only increase his already bustling value.
Ronald Jessamy
6'8 WF/PF 2023
Clarksville, TN/Rossview
So many good things to discuss when watching this young man compete. He has problem inducing length if you're a defender, he has a super soft mid-range touch and is a high-level foul shooter, very important for a big man. He can step out and knock down the deep outside shot but is equally comfortable in the post scoring on the block and finishing with the flush if you're not careful. He will block shots and seems to be going after rebounds at a more consistent clip than last time I saw him, good to see. Adding strength to his core will be the next vital cog in his development. His confidence level will rise and his recruitment will soar. Watch and see.
Ashton Munson
5'10 PG 2024
Ooltewah, TN/East Hamilton
Noticed this kid when I first came into the gym, he was a drill warrior and competed to the end. A diminutive guard with strength and a fearless spirit. He doesn't care if your 5'6 or 6'6, you are the enemy. He plays fast and has very nice handles. He can be unselfish and has a solid outside stroke as well. He defends like it's his job and never gives up on a play. Qualities coaches love in a lead guard. He has leadership skills and loves to play, simple as that. He will need to work on his decision making, shot selection and tempo. Everything is fast at his age but maturity will change his speeds and make him devasting, just watch and see.