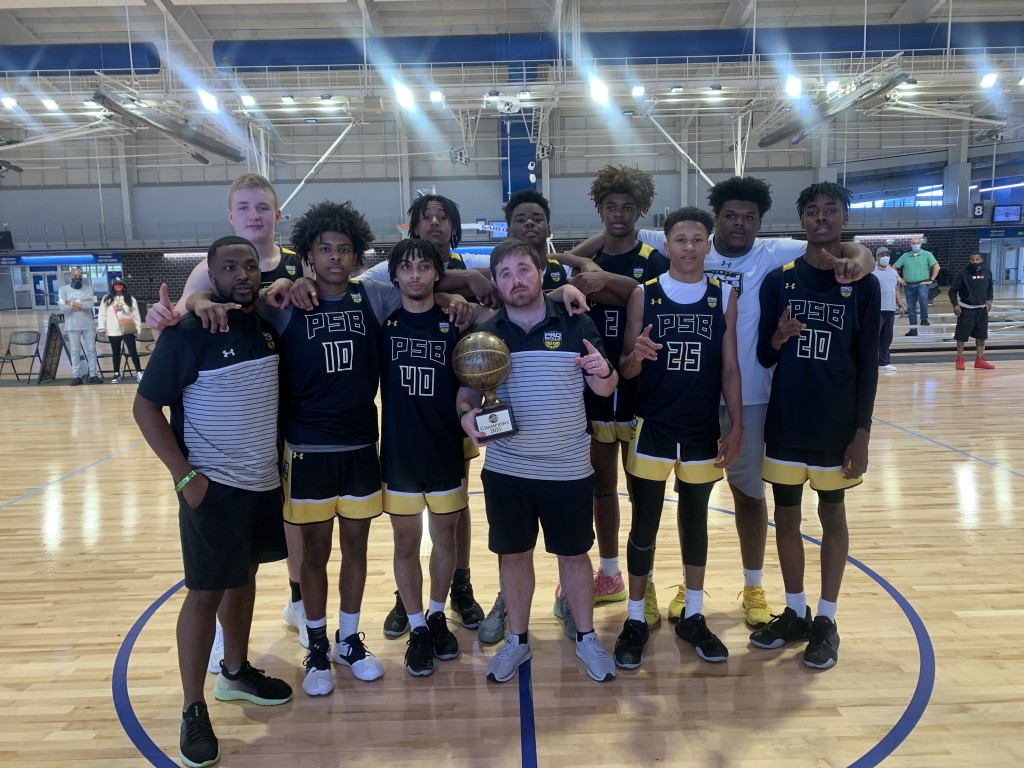 16 AND UNDER: PSB ELITE 98, TEAM NONSTOP 92
There was no better way to close out the weekend than with a great championship game. This year the 16U division filled the gym with a total of 25 teams. Every team left everything out on the floor but only the best could play for the hardware at the end.
PSB Nashville dominated the entire weekend beating most teams on an average of 15 points and going undefeated. One could imagine that this championship game would be a landslide. Team Nonstop would enter the championship game only facing one loss but still defeated teams by large margins. This game would surely be a good one.
Early on, PSB Nashville got off to a quick start knocking down countless three-pointers and forcing turnovers, turning them into easy fastbreak buckets. They were truly unstoppable. PSB Nashville carried that dominance into halftime with a 57-40 lead. Guard Messiah Ward shot consistently bringing in 11 points leading the way. Though Team Nonstop struggled in the first half, they still had a chance to fight back. B. Hodges chipped in 12 points and several rebounds; he gave them the push they needed heading into the half.
Later in the second half Team Nonstop just went on 6-0 run cutting that once comfortable lead by PSB Nashville down to three. This team truly displayed their fighting spirit. Ward and Camden Andrews of PSB would go on a run that would be too much to contain for Team Nonstop.
Ward put up big numbers and came up clutch with 30 points, putting a stamp on his incredible run this weekend. Andrews came through big with his constant attacks to the rim and smooth shooting, notching in an impressive 21 points. PSB Nashville did exactly what was expected, put on a show and win.