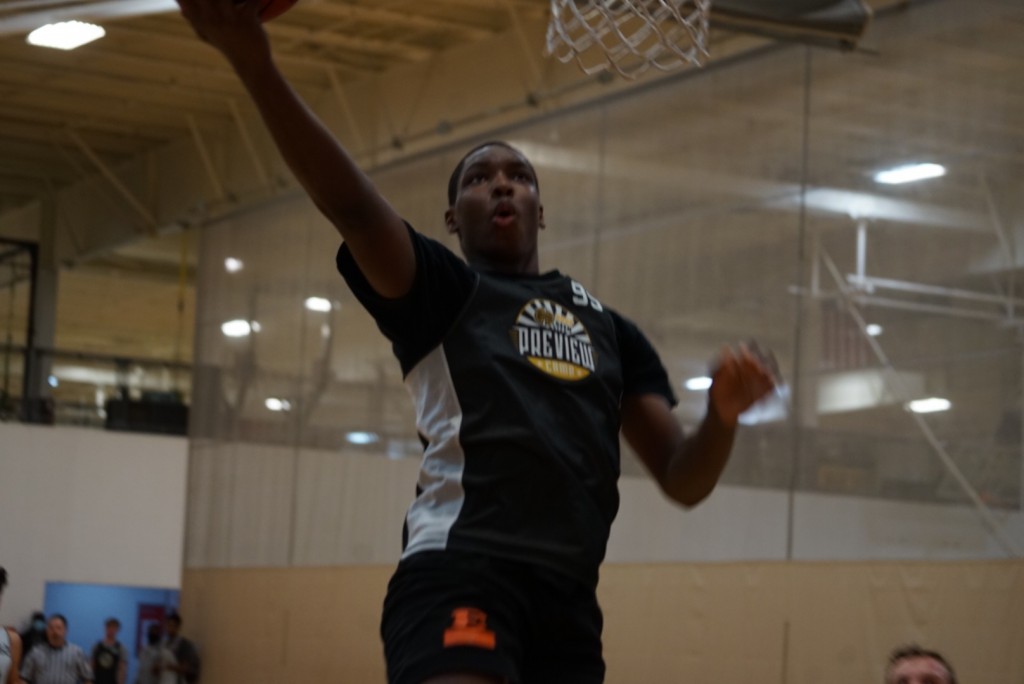 On our final stop in our Preview camp series, we went down to Tennessee where we were joined by some top prospects across the region. After reviewing the notes from our staff and coaches, here is part 6 of our player evaluations. 
Jakeb Davis, 2023 G, White Co.: Davis was one of those guards that a coach would want out on the court in tight situations. He always makes the right pass and does all of the little things that are necessary for winning.
Sam Medalie, 2024 G, Brentwood: The poise Medalie plays with as a freshman, impressed our coaches and staff. He already shows great patience on offense, handling the ball and knowing when to make certain plays. He was efficient in penetrating inside the lane and kicking it out to his teammates on the perimeter for open shots. Medalie picks his spots well and has a effortless stroke. 
Noah Magee, 2022 CG, Franklin: Magee did not have to play a lot of minutes to make his presence be felt. He knocked down seven 3-pointers in just 15 minutes of game action which is quite the feat. Magee has a quick release that makes him dangerous from the perimeter when given space.
Devaki Garr, 2023 PG, Ensworth: Garr was one of the fastest players in attendance. He was almost like a blur with the ball in his hands. Using his speed to attack the rim, it was difficult for defenders to stay in front of him. 
Andrew Lamuno, 2022 PG, Ravenwood: Lamuno caught the eyes of our staff during the camp scene in 2019 and he has continued to improve his game. The work that he's put into his jump shot mechanics have paid off. He was one of the best passers at the camp, setting his teammates up for easy baskets. His ball handling has also improved. He used a variety of nifty moves to get past defenders and into the lane. 
Malik Dia, 2022 F, Ensworth: Dia proved that he was one of the most skilled forwards at the camp. He possesses long arms and has great hands to match it. He uses those big hands to snag rebounds that came his way. Dia moves well for his size and showed his ability to hit the three.
Hudson Stokes, 2022 SG, Hardin Valley: Looking for a hard-nosed players that embraces contact? Stokes is definitely the guy. This is a player that won't back down from any physicality on the court. That fact along with his speed made him a tough match up for defenders. 
Luther Lamori, 2022 G, Beech: At 6-foot-5, Lamori has a long frame with a long wing span. He was able to use his long reach to be disruptive on the defensive end. Offensively, he was able to elevate and get his shot off over defenders. 
Kole Torres, 2022 F, Cumberland: The lefty has a thin, lanky frame that could cause problems if he grows into. He got going after knocking down a couple of 3-pointers. Once he works on getting his shot off quicker, he could become a threat on the offensive end. 
Maddux Routh, 2024 SF, Christ Presbyterian Academy: The 2024 SF has good court vision. He was constantly looking to kick the ball up to his teammates on the break and looks to make the extra pass in the half court set. 
Alex Bruno, 2022 F, Franklin Road Academy: Bruno plays with an extremely high motor and does not take plays off. Setting hard screens, taking charges, going after boards, he does all of the dirty work that nobody else wants to.