Freshman to Watch : Grant Clayton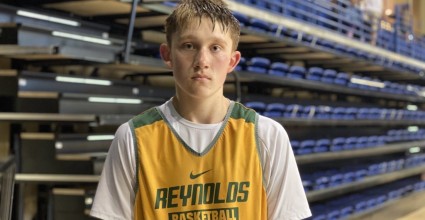 Asheville (N.Car) Reynolds High School freshman Grant Clayton is one of the top freshmen in North Carolina.
For the Rocket's program coached by Ryan Stevens, Clayton has been a productive prospect so far this season averaging 5 points and 5 rebounds on a roster that is as talented as anyone in Western North Carolina. The Rockets are 9-4 on the season and also have our top-ranked 2024 prospect, Rakease Passmore. 
Regional All Access Pass
Subscribe to one of HoopSeen's Regional Passes and get access to all premium articles and player rankings in your area!
SAVE 30% on membership between now and the end of the year. Use code hoopseen30 at checkout!
Already a subscriber? Log In