Event Details
| | |
| --- | --- |
| Dates | March 31-April 2 |
| Age Groups | 9th-11th Grade |
| Cost | $395 |
| Location | Suwanee Sports Academy - Gwinnett |
| Admission | $10/day (12&Under Free) |
| Registration Deadline | March 24th |
| Schedule Release | March 29th |
The Norman Parker Showcase has become one of the top tournaments before the April NCAA live periods.  This is a great tournament for teams to test themselves against top regional competition. This is also a great place for players to start their story with HoopSeen as its the time of the season for our staff to find sleepers heading into the thick of the Spring and Summer schedule.  Every year someone blows up at the Norman Parker Showcase.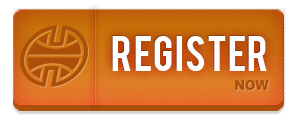 Click Here for Tournament Rules 
Housing Information
We have worked with many local hotels to negotiate the best rates in the area during HoopSeen tournament weekends.  Our Housing Bureau portal allows teams to conveniently find all the information on area hotels as well as reserve rooms online.  Out-of-town teams are required to book their rooms through our housing bureau in order to compete in the tournaments.
Roster Submission 
All teams must complete and submit a team roster for the event.
Complete the team roster found below
Email a completed copy of the Roster to HoopSeenRosters@gmail.com
Information provided on the roster must be compete and accurate.
Roster must be Submitted by email by Weds before the first Georgia Cup your team plays in
Print and bring a copy of the roster to check-in
Only players on the roster will be able to participate in the event.
Players cannot be added to the roster once the event has begun.
Team Check-in
All Teams MUST check-in prior to the first game.  Teams will need the following items at check-in and will need to have access to until the event concludes:
Complete and print Roster
Copy of each player's Birth Certificates
Copy of each player's Grade Report
Copy of completed scoresheet found below (Players Names and # required)
Teams will receive 3 coaching bands per team.
Coach's name must be on the team roster to receive band.
Coaching bands are to be worn the entire weekend.
Teams that fail to check-in will not be allowed to advance to bracket play.
Teams will ONLY be allowed to check-in at the Locations listed below:
Suwanee Sports Academy
3640 Burnette Rd 
Suwanee, GA 30024
Gym Locations & Key
SSA 1-7
Suwanee Sports Academy
3640 Burnette Rd 
Suwanee, GA 30024