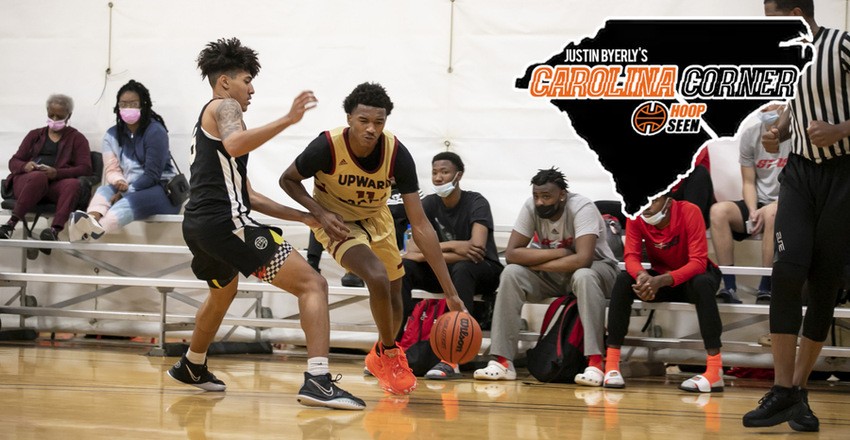 In this week's Carolina Corner, we take a dive into some of the latest transfer news around the Carolina's, a look at some of the recruiting news around the area and more. 
Newman to Cincinnati
Clemson transfer John Newman had all intentions of heading home to Greensboro, North Carolina to play for Wes Miller and the UNC-Greensboro Spartans, but with the news last week of Wes Miller excepting the Cincinnati men's basketball job, Newman will now join Miller at Cincinnati. Newman saw his playing time dwindle over the past season at Clemson  and with the NCAA's new rules on transfers he decided to look for a new home. The 6-foot-5 forward averaged 3.7 points and 2.0 rebounds at Clemson. 
Hamilton Enters Portal
Former Cannon School (NC) standout Jairus Hamilton who spent the past season at Maryland is entering the transfer portal. The 6-foot-8 forward averaged 6.5 points per game this past season coming off the bench for the Terrapins. Before his time in College Park, Hamilton played two seasons at Boston College. I expect a long list of programs vying for the versatile forward. My scouting report from when he was at Cannon School reads, Hamilton is a skilled, versatile forward that can step-out and knock down shots from the outside and can score and rebound in the paint. He has length at the position and has a high basketball IQ, understands where he is needed on the floor. 
Phillips Picks Up Two More 
One of our top performers from the loaded HoopSeen Tip-Off, Upward Stars forward Julian Phillips has picked up offers from Indiana and The University of Southern California over the past day. The versatile forward out of Blythewood (SC) High School helped lead Upward Stars to a win over TSF Mack at our Tip-Off by knocking down a three-pointer to send the game to overtime where Upward eventually won. Phillips, ranked by many publications as a top-50 prospect has offers from Boston College, Georgetown, Ohio State, Missouri, Florida, Texas Tech, Xavier, Kansas, Arizona State, Wake Forest, Ole Miss, Alabama and more. 
Best Available 
With all but two prospects in our Top-32 players for the 2021 class signed or committed for North Carolina this has turned out to be a really good class overall. Schools like NC State, North Carolina, Kansas, Tennessee, Ole Miss and Stanford have plucked kids from North Carolina. The two that are left, BJ Freeman and Jalen McDonald. 
McDonald starred at Leesville Road High School in Raleigh and was a highlight reel dunk machine. The high-flying wing was a regular on many highlight videos. His latest offer came from Stetson back in July of 2020. Signs are point that the junior college route may be where McDonald is headed and he will be a guy that is recruited by the top JUCO's in the country. 
Freeman is a versatile 6-foot-5 guard that can score baskets from all over the floor. He has the ability with his physique to get baskets in the paint off of being a very good positional rebounder. The Clayton, North Carolina native spent this past season at Moravian Prep in Hickory, North Carolina playing with a squad that played a national-level schedule.  
​