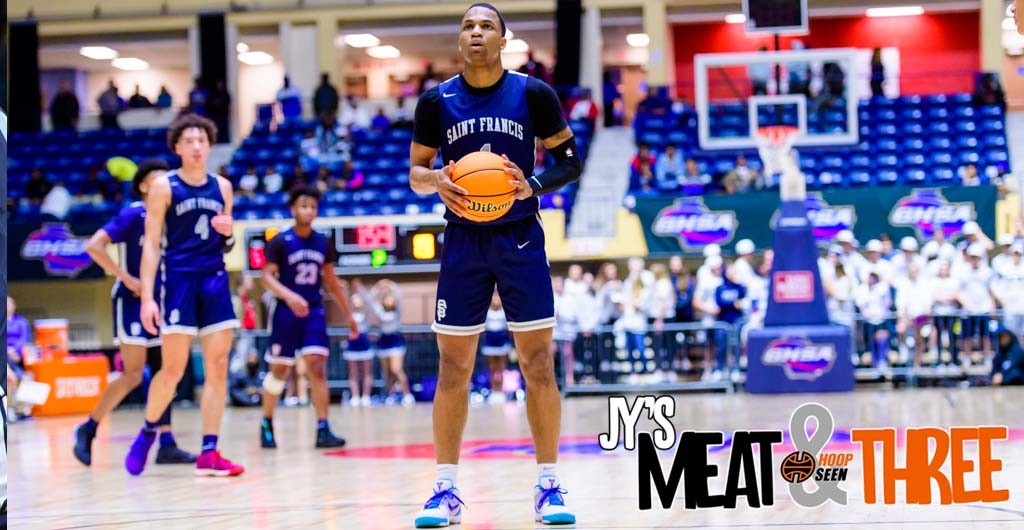 It is lunchtime somewhere. So, welcome back to the lunch hour read of the Meat & Three. Every weekday I dive into a big picture topic and three things to get you through a quarantine spring. Today we take a peek at a HBO documentary that the hoops world will be talking about, new region alignments in Georgia, a rewatch of a great game of state champions and, of course, our Ty Freeman pic of the day. 
THE MEAT: THE SCHEME 
The much anticipated HBO documentary called The Scheme will air tonight at 8 pm. It will be able to be stream on demand beginning on April 1. 
The doc centers around Christian Dawkins and his involvement with college basketball teams, coaches and players and how the FBI investigated his part in the scheme.
Dawkins is a familiar face to those of us in Atlanta. He could be found in hoop circles around the Peach during the time of the investigation. 
Oh, I'm going to watch it alright. You should too. Here is the trailer: 
THE NOTE
The GHSA announced it's region alignments for the 2020-2021 season. You can see the new regions HERE.
There are some noticeable shifts as schools like Valdosta, Westlake, Wheeler and Shiloh - just to note a few - down to the AAAAAA classification. 
THE STREAM
Today's game to watch was a rewind back to the Jared Cook Classic as state champs St. Francis and Pace Academy locked horns. What a terrific pairing in November 2019. There was so much talent on the floor in this game. 
THE TY FREEMAN PHOTO OF THE DAY 
Poster makin' at the 2019 Best of the South.