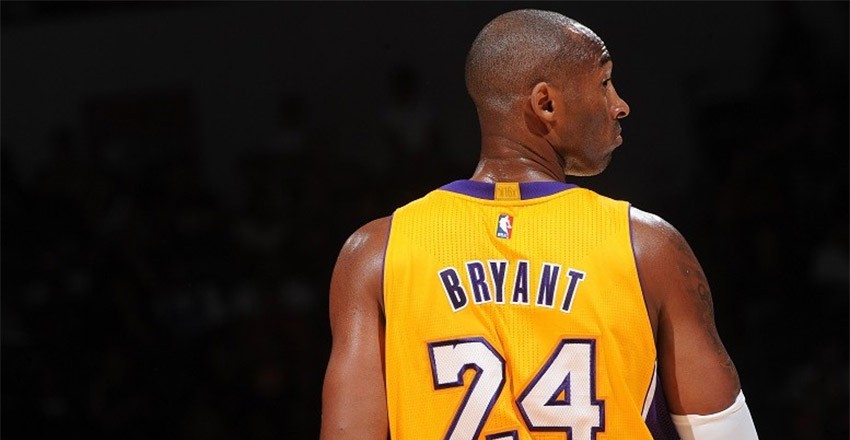 In today's Just a Minute, Kobe Bryant is in the frontal focus. How can he not be on coming off this tragic weekend? I have some thoughts on his impact on the game, travel basketball and the different generations of fans the created along the way. 
KOBE BRYANT (1978-2020) 
We are all numb today. It's been a grey period for all of those that love this game of basketball. The tragic death of Kobe Bryant and his daughter Gianna, and six others rocked our world on Sunday. 
The grey still sits on our minds this Monday. 
We all have Kobe stories. We've all told at least one to people in our circle today. Every business in the country had a day start with a convention about him. Tragic, we've all said. So sad, we've muttered in our own way. None of the words seem to fit. 
His decision to go pro out of high school is one of the reasons I wanted to get into basketball media coverage. Who were these high school players that were good enough to go pro as teenagers? What are their stories? I wanted to go find the next Kobe Bryants. This is my third decade of high school basketball recruiting coverage. I haven't found the next Kobe yet. I probably never will. 
The thing that strikes me about Kobe is this - there are so many kids that come through our events named Kobe, or spelt in some variation of his name, now. The entire NBA grew up watching Kobe. This is the youthful generation of Kobe fandom. 
Mamba was living in that space of youth basketball, being present and purposeful. He was out there. He was truly giving back and giving his mentality to a new generation. The game grew internationally because of him. We're lucky to be in that ripple effect that he created. The game is lucky for him, too. 
He was present at the ABCD camp, shortly after he joined the NBA. He was immediately giving back to the game and talking to the next wave of players. You'd see him at Nike camps, working with guys like Kevin Durant as they came up through the ranks. He reinvested into this game. He wanted to grow it and let the next wave grow it, too. 
Kobe and I share the same birthday, mine a year before his. Like so many people of our generation, we grew up watching Kobe grow up in the public eye. We watched him become a father just like us. Like him, I have four daughters that mean the world to me. We watched him enter into a new phase of life, just like us. So many of us who grew up watching him play as a young man also watched him grow into a present father just like the rest of us. 
The older we get, the more all of us are the same and live life with a similar purpose. I hope we do. 
Kobe just happened to be one of the most competitive athletes we've ever seen in any sport. We were lucky to witness his professional life play out for what's been four decades. We all had a front seat. And that's why it all hurts so much. We saw his evolution happen. Man, this hurts. 
Rest in peace, Mamba. Thanks for the mentality. Thanks for everything.