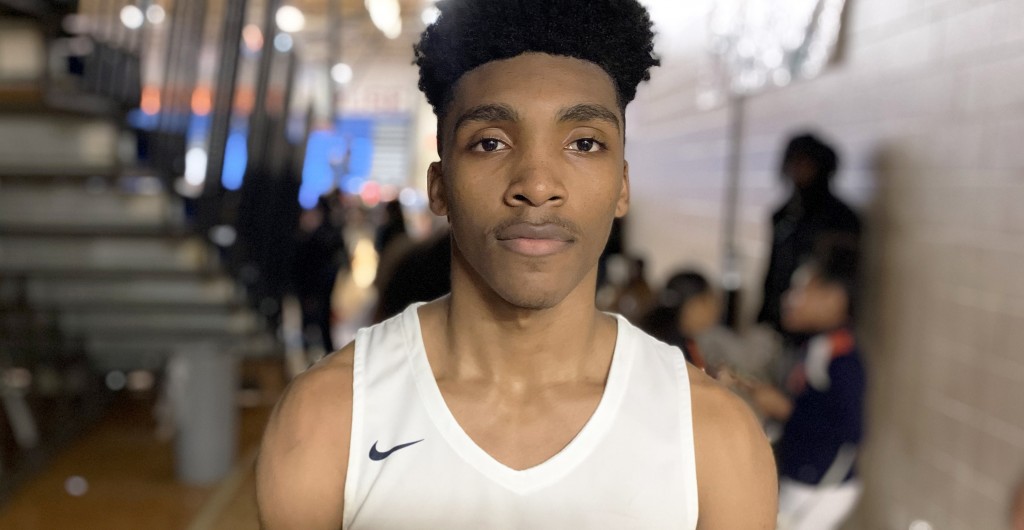 It is Monday and that means it is time for a Just a Minute column. This week we dive into the state of Georgia and look deeply at the Peach as the post-season approaches. 
HI, MY NAME IS… 
I finally had a chance to see South Cobb senior Emon Washington in person for the first time on Friday night. The 6-foot-7 forward is having one of the best seasons of any big man in the Peach State. And we aren't talking about him enough to be honest. 
The Eagles are 21-2 on the year and the Mississippi move-in is a cornerstone to that kind of success. 
Dan Mullen and his staff at Illinois State came in and flat out stole him in the early signing period. Few schools knew much about him in the fall and a handful of programs slid through Austell and saw him workout. But only Illinois State kept a scholarship offer on the table. 
Washington jumped on it. 
Had he waited until the spring to sign, there is no telling who would have been to see the Yazoo County, Mississippi native. Washington should be a key member of Illinois State's lineup during his time at the Missouri Valley school. 
Catch up on our conversation after South Cobb's win over Pebblebrook at The Nest on Friday night: 
We caught up with Emon Washington of @SouthCobbBball after their win over Pebblebrook pic.twitter.com/EeTCW90bce

— HoopSeen Georgia (@HoopSeenGA) January 25, 2020
SOME GHSA THOUGHTS  
As we march towards the post-season in Georgia, let's take a look at who has the hottest teams in the Peach. These are the longest winning streaks in the state of Georgia at the moment. 
7A: Grayson 14
6A: Sequoyah 14
5A: Statesboro 14
4A: Americus-Sumter 22
4A: Sandy Creek 15
3A: Dawson County 11
2A: Dublin 12
A: Treutlen 21, Wilcox County 20, Calhoun County 14
To take it a step further, there are only three teams in Georgia who remain undefeated - Americus Sumter (22-0), Treutlen (21-0) and Wilcox County (20-0). 
As we come to the end of the line for the regular season of the Georgia high school schedule, it is time to revisit some topics and introduce some new ones. 
We could have a team with as many as 10 or more losses make a state championship game in some of the classifications. True story. This season looks to be rather unpredictable. There are some talented teams who have ran into their own hurdles, some caused by an intense schedule and some caused by a sheer lack of production. 
There are a number of scrappy teams will "upset" your brackets come tourney time. I've been wildly impressed with teams like Archer, Shiloh, West Forsyth, Etowah and the like just play hard and play smart. These are the clubs that can really push a team, rich with talent but short on depth, to the test. 
Can you pick a projected state championship winner with confidence right now? I'll help ya. The answer is no. No, you can't. That's why the post-season will be so much fun. 
NOTES FROM MY GEORGIA NOTEPAD
I had a chance to see Myles Rice of Eastside for the first time on Saturday night against a good Newton team. Rice, one of Georgia's 2021 class best guards, has the size and the fire to be a big spring riser. He rattled off 27 points, 22 of them coming in the second half in a loss to Newton. Keep on eye on him moving forward. 
Trae Brown caught my attention last year in the GHSA state tournament when Americus-Sumter came to St. Pius and won in Atlanta. Brown was impressive. This season as a senior, he's having a great year for the 22-0 squad. He's posting 17.5 points, 5.3 rebounds, 3.2 assists and 2.5 steals a game. 
Statesboro is also having a great season, posting a 19-5 record on the year. Zarion Griffin, a 6-foot-3 senior, guard is having a strong senior season, posting 20.9 points, 5 rebounds, 2.8 assists and 2.3 steals a game over the course of 24 games. Griffin had a 50-point game earlier in the year. He visited Queens University, a Division II powerhouse, earlier in the season officially. 
I'm headed to Savannah on Tuesday when Sol C Johnson will play at Windsor Forest. This should be a big-time game in a big-time atmosphere.  I'm excited to see Shamar Norman, who is coming off a 40-point effort. Sophomore big man Dante Bass is having a big time season, too. 
Sol C Johnson's backcourt will be fun to see in action. Senior Derek Edwards is coming off a 37-point effort. He hit 11 three-pointers for Johnson in a 104-58 win over Groves. Junior Emondre Bowles scored 16 points, 10 assists and 10 rebounds in the game. 
FLORIDA BOUND 
I'll be headed down to Tampa for my annual trip to the National HoopFest at Berkley Prep. This year's line-up is Florida-centric and a good opportunity to see some good national programs like Huntington Prep from West Virginia and Cornerstone Christian from Texas. 
Here are the schedules: 
Our friends at @HoopfestUSA are doing it again. We will be there.

Friday, Jan 31
at Berkeley Prep
5:00 – St. Pete vs Cornerstone Christian (TX)
6:30p – Berkeley Prep vs. Huntington Prep (WV)
8:00p – IMG Post Grad vs Montverde Post Grad

Tickets: https://t.co/j8UJHvQYLE

— HoopSeen Florida (@HoopSeenFL) January 26, 2020
Our friends at @HoopfestUSA are doing it again. We will be there.

Sat, Feb 1
at Berkeley Prep
12:00: St. Pete/West Oaks
1:30 Tampa Prep/Oak Ridge
3:00 East Lake/OCP
4:30 Berkeley Prep/Cornerstone Christian
6:00 Tampa Catholic vs. Huntington Prep

Tix: https://t.co/T8UiruJQg4

— HoopSeen Florida (@HoopSeenFL) January 26, 2020