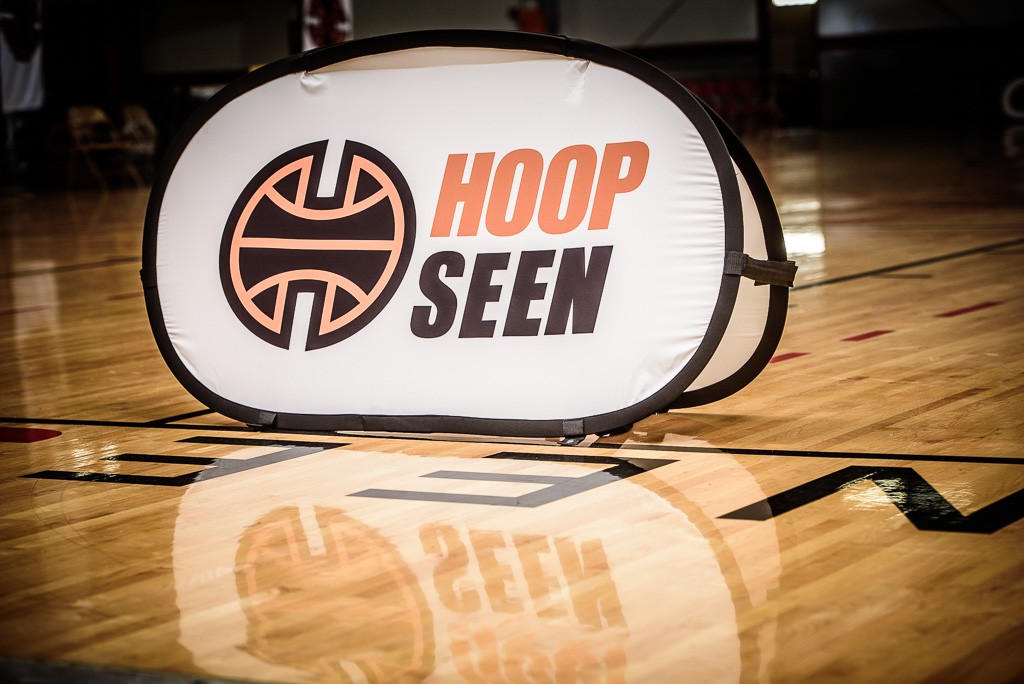 We believe stories start at HoopSeen. And we aren't talking about the players exclusively. 
Your coaching or media career starts somewhere. We know it because we see the path to a full-time job in the sports industry start with our event team year in and year out. 

Working at HoopSeen helps prepare you for every situation at the next level. There is so much more to the game than the game. Our circuit of events helps build your profile and your value as a coach that people need to hire. 
From networking with travel coaches to communicating with college programs, we help build your contacts through our 16 event circuit. We believe in connecting you with the decision-makers in college and youth basketball. 
We grow year every season because we continue to develop trust within the industry. We are seeking the next wave of coaches and support staff to help with our vision. Coaches that have worked with HoopSeen can now be found in the NBA, NBDL, high-major, mid-major, low-major, Division II, junior college and high school levels. 
Seeking:
HoopSeen Content Intern to work with our national and regional media outlets at HoopSeen.com in daily content for our various media channels. 
This is a volunteer position. We are looking to work with two interns this high school season (winter and early spring) with the possibility of joining our event staff in the spring and summer for our travel team events. Our event staff position is a paid position. 
Responsibilities: 
Write daily recaps on high school basketball games 
Write quick-hitting notes in short blog style format for our "live updates" section 
Curate content from the web on high school basketball from around the country 
Create social content to our various HoopSeen accounts on Twitter 
Collect recruiting information from high school prospects 
Qualifications: 
Must have experience writing online content (for web and social) 
Must be disciplined with time 
Have experience with social media (Twitter, Facebook, Instagram) 
Able to write stories on tight deadline
Familiar with content management systems 
Contact Justin Young with your resume at jyoung@hoopseen.com. 
TESTIMONIALS from former HoopSeen staffers
"My decision to work with HoopSeen.com was the best decision I have made in my young career. As a small college basketball player, I knew wholeheartedly that I wanted to break into the coaching ranks but I was not sure how. My coaching contacts were minimal, but I knew that I would do whatever it took to make my dream a reality…There is no price that can be put on the things that I have learned while working at HoopSeen. Not to mention the various contacts that I have made through HoopSeen. This is a no-brainer for anybody looking to break into the industry. People not only leave HoopSeen with the knowledge to excel in their field, but they leave with jobs!" - Jalen Butler, Georgia Southwestern assistant coach 
"The HoopSeen experience completely enhance me as a person, in my career, as well as prepared me for the crazy industry of college basketball. Hosting some of the biggest events in the nation put me in the same room with some of the biggest names in College basketball. From the hands I have shaken, to coaches I helped, the players I witness perform, and stars we help get recognized. No job fair in the country can simulate this atmosphere…In my role at Radford, I am in charge of scheduling, program communication, camp director, supervise managers, travel, team logistics, and more. In other words, it is my job to make sure everyone is where they are supposed to be at all time, along with putting out fires and addressing any need or desire of the head coach at all cost. As an Assistant Tournament Director, I was responsible for nearly the same things. This role with HoopSeen made me more than prepared to work as an Ops." - Junard Hartley, Radford Director of Basketball Operations 
"Working for HoopSeen was a completely invaluable experience for me. When I joined their team in Spring 2014, the biggest things that stood out was the quality of people you work with. Justin Young, Eric Eleton, and Mike Eddy are phenomenal people to work alongside. They empower you to really find your own voice in evaluating players, networking, and assisting in running events. Without a doubt, my 15 months with HoopSeen was certainly beneficial when I was hired to work on an SEC staff. HoopSeen allows you to stay in the game and see players more frequently than many college coaches are ever could in the offseason. HoopSeen is the gold standard for high school and grassroots basketball in the state of Georgia and potentially the entire Southeast. I would work for them again without ever giving it a second thought." - Kory Keys, Ole Miss Graduate Assistant
——— 
About HoopSeen: HoopSeen is the nation's leading provider of prep basketball events and news.  We operate tournaments such as the Best of the South, our Jam Series - Atlanta Jam, Bama Jam, Carolina Jam and Florida Jam, the Bob Gibbons Tournament of Champions as well as local tournament circuits such as the Georgia Cup.  We also run The Preview series of individual showcases across the South including the highly renowned Elite Preview.  
Our media team is composed of some of the country's leading talent evaluators and industry experts.  They blanket all of our HoopSeen events with in-depth and comprehensive coverage in order to help share the stories of players who excel at our events and connect those players with college coaches.  Our media team also provides ongoing coverage of the entire prep basketball landscape, with feature stories, recruiting updates and national and state level rankings.