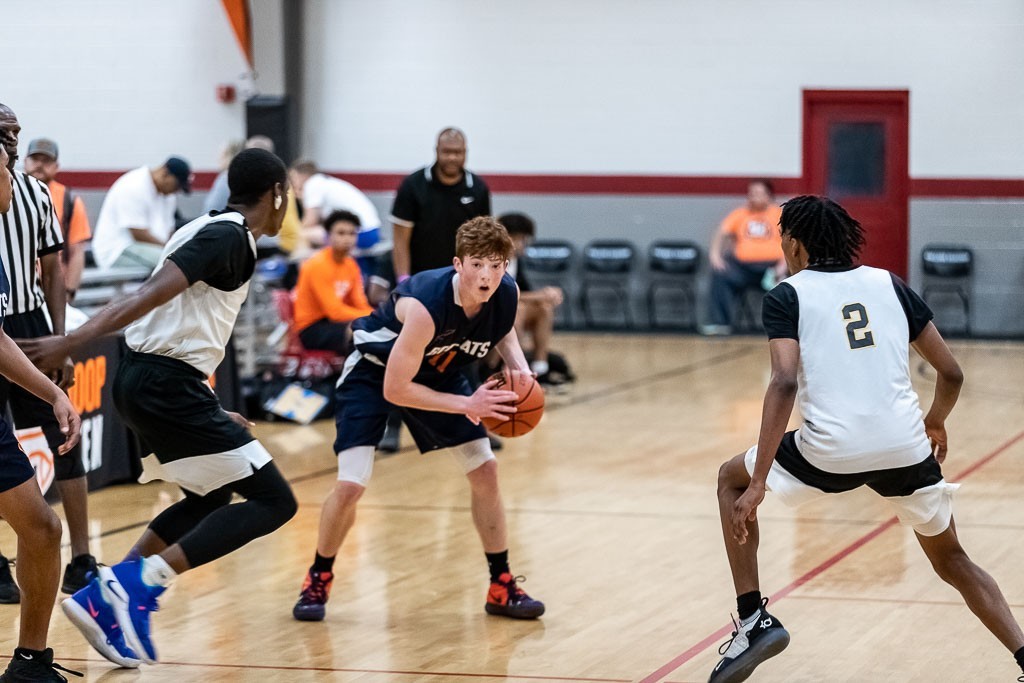 ATLANTA, GA-The HoopSeen Best of the South will be tipping off at the World Congress Center in downtown Atlanta, Georgia on July 11th and running until July 14th. Most of the top non-shoe sponsored teams in the country will be in Atlanta for the upcoming event. 
The Southern Conference will have a majority of their member schools in attendance to take in this first evaluation period of July. Here are prospects that fit the mold of the mid-major conference. 
Keishon Porter, Team Trezz
Porter has the size and the athleticism to make an impact at this level. Porter is a natural athlete that also excels on the football field. He brings that same energy and toughness to the basketball floor. He has the length and the size at 6-foot-5 to demand attention. Team Trezz came to HoopSeen's Tip-Off at the end of March. 
"The long and athletic wing for Team Trezz was unstoppable in his final game on Sunday going for 31 points including 17 in the first half against Smyrna Stars. He has a high-level motor and scores from all spots on the floor. He is best in transition when can attack the rim or settle on a mid-range jump-shot." -Justin Byerly
Porter now sports offers from Hampton, Hofstra, Radford, and UNC-Pembroke. 
Ben Bryson, Tennessee Bobcats 
Bryson caught the attention of HoopSeen Editor-in-Chief, Justin Young during the HoopSeen Tip-Off. Young raved about his playmaking ability and his toughness when attacking the rim.
"Tennessee Bobcats PG Ben Bryson, a one-time Tennessee Tech commitment, played well in his team's hard-earned win over a good Middle Georgia Bucks club. Bryson is a steady hand as a point guard, mixing scoring with passing and always making the right decision. He was one of the best guards at the Atlanta Jam on Friday night."-Justin Young
Bryson said he's heard from Belmont, Navy, Air Force, Lipscomb, Wofford and Lafayette since he opened his recruitment.
Bryson comes from a basketball family. His father Joey played at Western Carolina University in the late 90's and is his high school coach at West Henderson (NC) HS. 
Alex Holt, Team Phoenix Elite 
Holt to date holds offers from Morehead State and Presbyterian College. The old-school big man has a strong frame and grabs a lot of rebounds. He is a guy that flew under-the-radar for a while before Morehead State became the first school to offer the Lexington (NC) HS rising senior. 
He is a big that does a really good job of getting position in the post and won't be bullied around. He uses a soft touch around the basket to get his points. I expect his recruitment to pick up some more over the next live period as regional Division One schools are in need of a true big man in a class that is not very strong at that position.