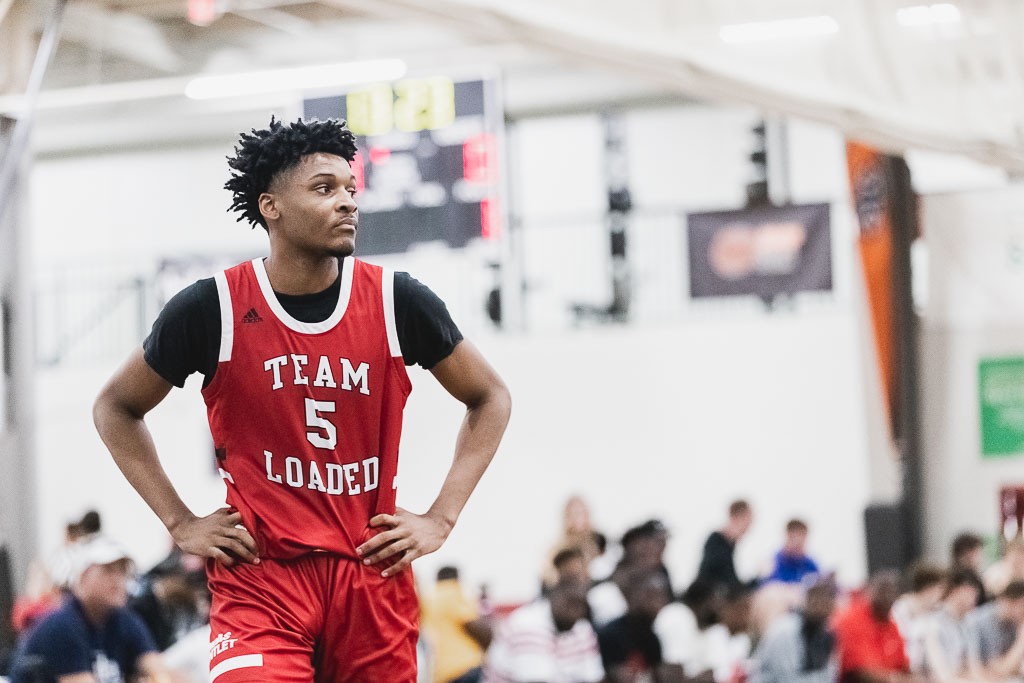 The Best Player I saw from North Carolina was…
Looking back on our season up to this point, there have been a lot of great teams and players who have come through the doors of our HoopSeen events. Now that we are in the first week of summer, we take a look at who impressed the most.
Who has been the best player from North Carolina on our circuit?
We have seen some players that could possibly end up on the biggest stage in hoops. Has anyone showed more of what it takes to be productive at that level this early in their career than Josh Hall of Team Loaded NC?
The length is there. The shooting form is there. The quick-twitch athleticism is there. The pedigree is there. Hall's dad Quincy played for Joe Dooley at East Carolina University in the early 90's.  Hall has all of the components that translate over to the next level.
Hall is a guy that continues to progress in terms of his skill level. He keeps getting better every time I see him. We see a lot of players at this level come to a stall with their skill level. Not with Hall. For the past year and a half he has only improved. Never a step back, always forward.
Hall wants the ball in crunch time. He has that attribute that a lot of top level guys have. To get to the next level you have to want the ball when the game is getting tight. Hall is a playmaker off the wing and has grown out of only being a straight-line player. He is taking defenders off the bounce with a variety of moves to the basket now. He is a consistent shooter from outside and has the length to cause problems on defense.
Spending the past season at Moravian Prep in Hickory, Hall had the chance to play some of the best private and post-graduate programs in the country. This season will be a lot of the same for Hall and he has convinced some of this Team Loaded NC teammates to join him at the program.
His recruitment has been that of player that really came to the national radar only about six-months ago. Rewind two years ago at this time and a Hall had offers from Hampton, Rider and Kennesaw State. Now, his offer list has added Rutgers, VCU, Wake Forest, NC State, Oklahoma State, Kansas, Tennessee, Georgia, and Xavier among others.