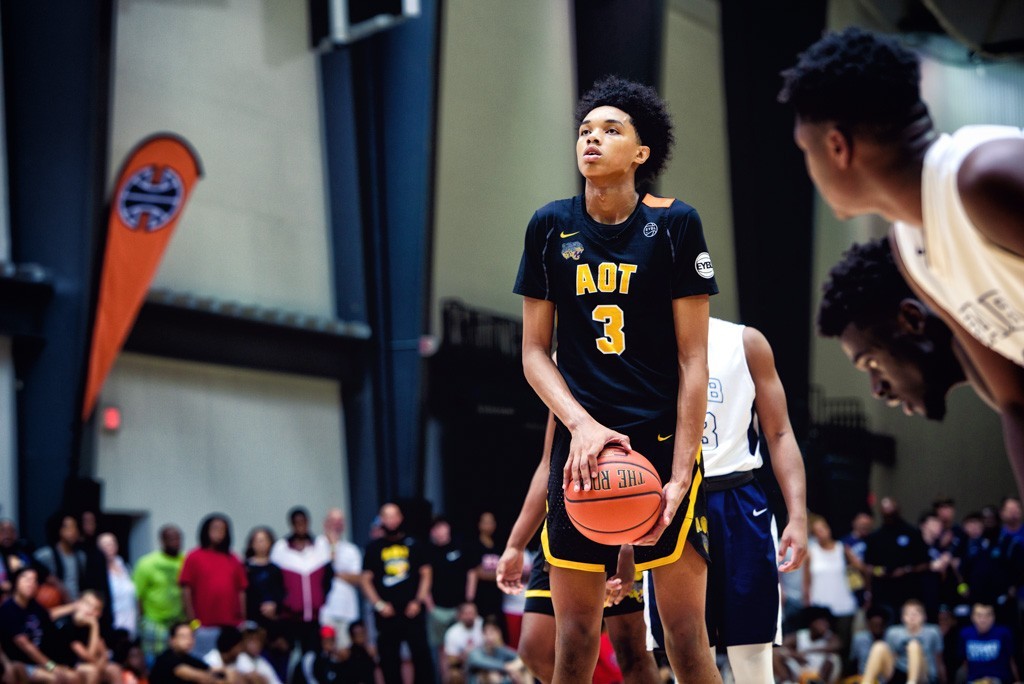 After a busy and active spring basketball season on the travel circuit, our team went into the war room and debated the state of Georgia's 2020 class at length. We have watched hundreds of games and every team in the Peach State. With all of the information gathered, opinions debated and notes cross-checked, we offer up our updated 2020 rankings for the state of Georgia.
COOPER, BOSTON MAKE THE TOP SPOTS 
The AOT 1-2 punch of Sharife Cooper (McEachern) and Brandon Boston (Norcross) remain at the top spots in our rankings. We, however, flip-flopped Cooper and Boston in our top overall position. Cooper was the pilot to his team's state championship run and has been arguably the best point guard in the Nike EYBL circuit this season. 
Both are highly dynamic players and both can take over a game at any time. You will be hard-pressed to find a better backcourt in the country outside of these two. So, it's only fitting that we will watch the two of them battle it out for the top overall spot in Georgia over the next 12 months. 
Both are also on the campus of Auburn this weekend. The Tigers are in there deep with Cooper. Boston is down to Auburn, Duke, Florida and Kentucky. 
Walker Kessler, the skilled big man from Woodward Academy, remains at No. 3 overall in the rankings. His recruitment remains a national one with Georgia consistently still in the race. 
ENTERING THE TOP 10 
Ja'Queze Kirby of Jeff Davis HS/Upward Stars SE moves up to our No. 6 overall spot in the class of 2020 rankings. He's been outstanding all spring and consistently empties his tank on the hardwood. 
After a good showing on the Nike EYBL stage, big man Jordan Meka of the Georgia Stars makes a small climb up the list to No. 9 overall. 
SPRING RISERS
Lithonia guard Eric Gaines has played well for Team United on the Nike EYBL stage. An injury has slowed him down some but we recognized his play and moved him to No. 11 overall in the newest rankings. 
Few have done more on the shoe circuits quite like Nahiem Allenye has with the Georgia Stars. He's graduated from Mountain View and will now play with The Skill Factory as a post-grad player as a young graduate. On the court, he's consistently produced and impressed. Allenye debuts at No. 13 in our 2020 Georgia rankings. 
Chris Youngblood of the Georgia Knights may be the best player playing on an independent team. The East Coweta wing comes in at No. 14 overall in the rankings. 
Speaking of good independent team players, Keith Lamar has shined with Team AJ Bouye. The Eagle's Landing wing is a terrific shooter. He's at No. 21 in the newest list (and could keep climbing). 
OTHER NOTES
There are five point guards, eight combo guards, 14 shooting guards, 10 small forwards, eight power forwards and five centers in this top 50. 
Keep in mind this list will change quite a bit over the next 12 months. It is always fluid and being updated here at HoopSeen HQ. The June Top 100 camp will be a big stage for our team and our evaluations. It will be good to have head-to-head meetings between these players on the list.