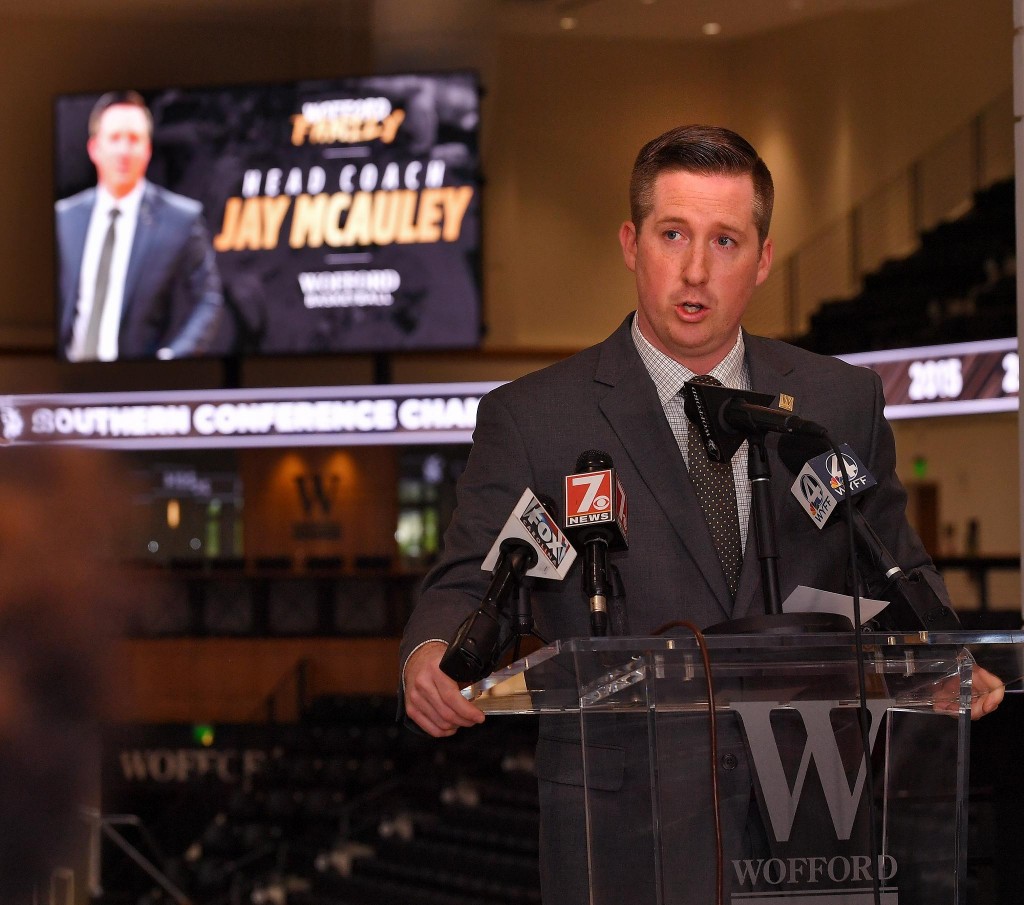 Recently named Head Coach Jay McAuley is no stranger to the program he is now taking over. Serving under Mike Young from 2008-2010 and again in 2017-2019 as an assistant, McAuley understands what it takes to win in the Southern Conference. What will not be easy for a team coming off a second-round appearance in the NCAA tournament is replacing or even coming close to replacing a shooter like Fletcher Magee who is the NCAA leader in all-time three-pointers made. A couple of positions that the Wofford staff should look at over the April live period will be at the guard and forward position. 
The top priority would be getting senior Zac Ervin back on board since the coaching change. Ervin had committed to Mike Young before he left for Virginia Tech and re-opened his recruitment. Ervin is out of Gate City, Virginia and can light it up from outside and would fit right in with Wofford's system.  
Another priority that will be at Atlanta Jam is Marvin Hughes, a 6-foot lead guard with Team WHBH. The Nashville, Tennessee product can get up and down the floor in a hurry, he is a pass-first point guard that thrives in finding his teammates. He can get to the basket and can get things started in transition. 
Lastly, the new staff at Wofford should take a look at Carolina Wolves NC forward Zach Shumate. The 6-foot-8 forward fits the Wofford style and their mantra of finding under-recruited big men. Shumate has a solid post game, he can catch anything that is thrown to him, he has a soft touch around the rim and has good footwork.