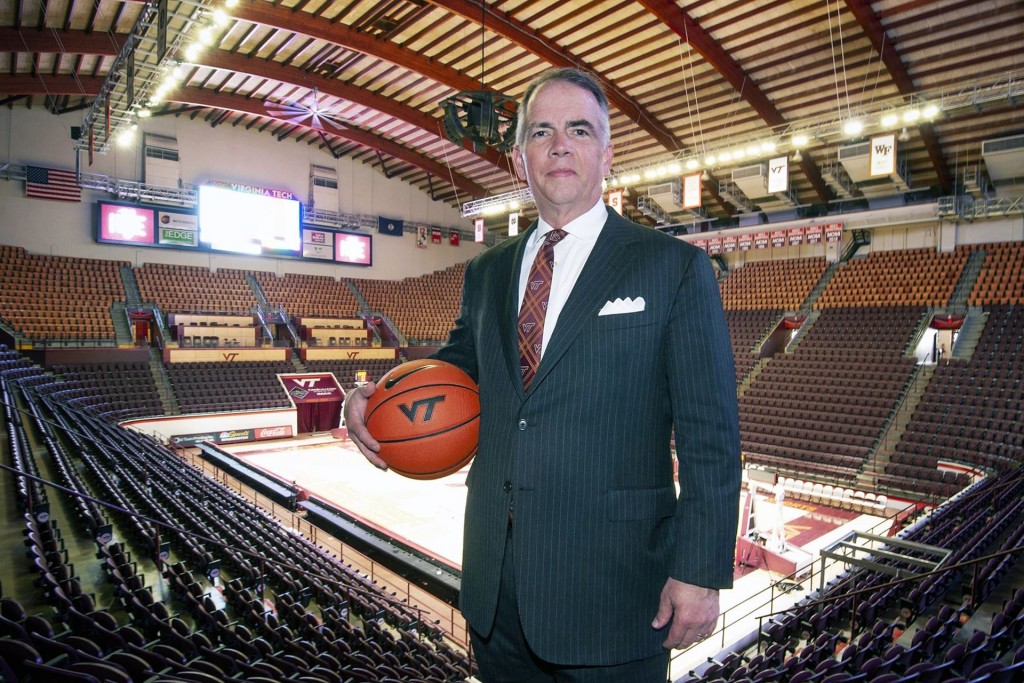 Head Coach Mike Young spent the previous 17 seasons as Wofford College's top coach going to the NCAA tournament five times. This past season saw The Terriers advance to the second round before bowing out to Kentucky. He built a program in Spartanburg, South Carolina into one of the most feared teams in the Southern Conference.
Young went to high school at Radford High School in Virginia before playing collegiately at Emory and Henry University. He would spend one season at Radford University before becoming an assistant at Wofford in 1989.
Leading scorer Nickiel Alexander-Walker declared for the NBA Draft, Justin Robinson, Ty Outlaw and Ahmed Hill are all graduating so some scoring is going to be big recruiting wise.
Young is very well connected in the region and should head down to Hickory, North Carolina first.  Young and staff recently offered Moravian Prep junior forward Josh Hall who is playing with Team Loaded NC. Hall is a long and athletic stretch-four that is probably one of the hottest recruits in the Southeast. He would automatically provide some scoring for The Hokies at the forward spot.
The point guard position is a pivotal role in the Mike Young system. He is a big X and O's guy and one of the best point guards in the country is also in North Carolina. Jalen Cone of Walkertown High School outside of Winston-Salem is a 5-foot-9 blur in the open floor that is extremely athletic. He is close with current assistant Christian Webster who recruited him on the previous staff in Blacksburg. Cone would fit well into Young's system and plays much bigger than his size. Cone has been offered a spot in the 2019 class and 2020 class.
Lastly, Virginia Tech should try hard to get homegrown big man Mark Williams of Norfolk, Virginia. The 6-foot-11 big man can run the floor, can score facing the basket or with his back to the basket and he can alter shot selection with his length. He is spending the spring/summer playing with Team Loaded.