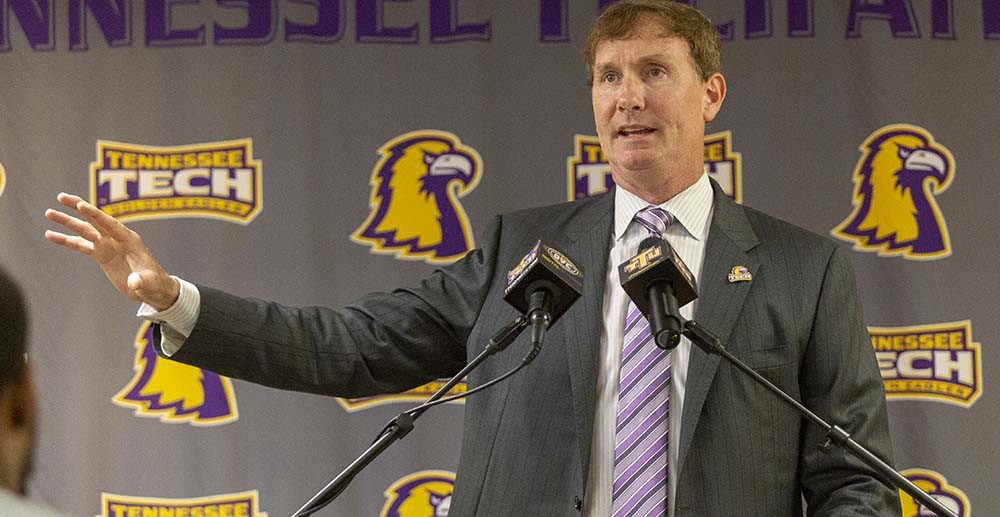 Tennessee Tech has long been a regular program at our Atlanta Jam tournament each and with a new coach at the helm, the Golden Eagles will certainly look to establish John Pelphrey's vision. 
With so much talent coming to Atlanta Jam from the Volunteer State, it makes sense for TTU to spend some time on the baselines recruiting and evaluating the talent. 
As we continue our deep dive into the new coaching staffs, we offer up three players the programs should spend time recruiting this weekend during the NCAA Live Period. 
A great place to start is with Team WHBH. Point guard Jacobi Wood is one of the best point guards in the Atlanta Jam field. He's been one of the best floor generals we've had at our events over the last couple of seasons. The Cleveland, Tennessee native is the engine of a talented team with a good amount of talent on the roster. Wood is a no-brainer target for the Golden Eagles. 
Keeping in the guard conversation, Tennessee Tigers backcourt prospect Will Pruitt is a great player to post up for. The all-state player is a steady force who plays a smart brand of basketball. The 6-foot-2 point guard helped the Tigers start things off strong this spring, putting together an all-tournament effort together at the Bama Jam. Pruitt should draw a nice variety of coaches, including TTU. 
For size, a great place to look is on the Tennessee Bobcats roster. Big man Charlie Browder should be next for the proven from East Tennessee. The 6-foot-8, 235-pound power forward/tight end is a bruiser in the paint and should be one of the best punishers in the field this weekend at the Atlanta Jam.