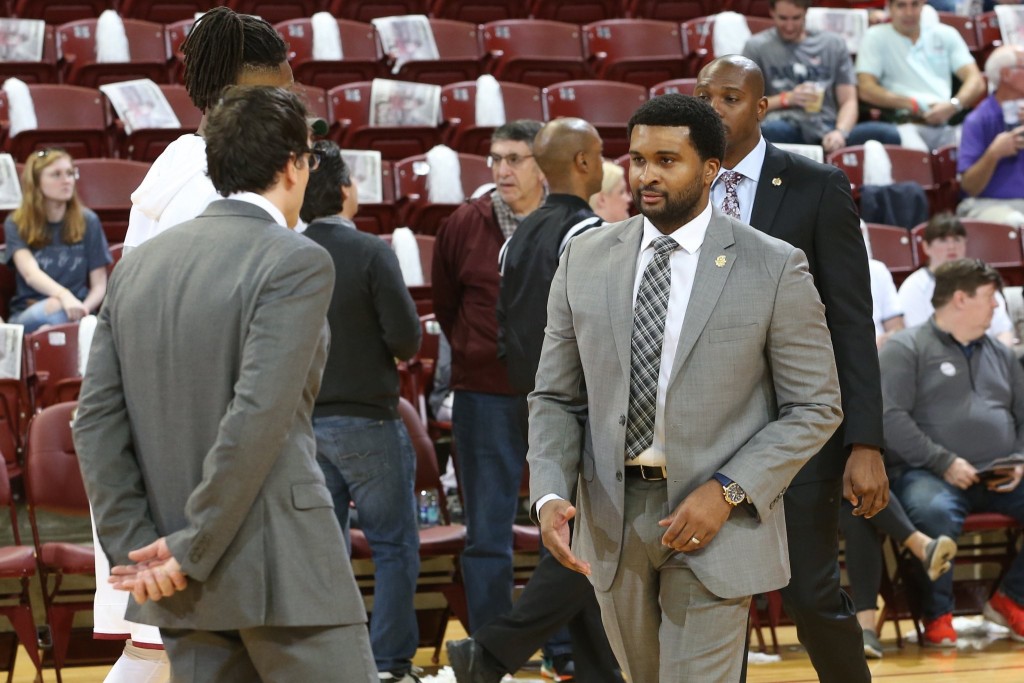 Three priority players: Our view on Presbyterian College's Live Period weekend 
In this series we take a look at some of the new hires regionally and what players the staffs' should take a look at during the first live period weekend. 
Making his way up I-26 from The College of Charleston to Presbyterian College, Quinton Ferrell takes over the reigns for The Blue Hose in the Big South Conference. This is his first head coaching position and takes over a program that finished 20-16 last season with current Appalachian State Head Dustin Kerns. 
Ferrell spent the past 5 seasons at College of Charleston under Head Coach Earl Grant and helped The Cougars to it's third straight 20-win season capped off by a NCAA Tournament appearance in 2018. Ferrell has established himself as a strong recruiter who prides himself on player development. 
Recently offered Javon Benson should be a priority for Presbyterian this weekend.  The 6-foot-8 big man picked up a Blue Hose offer a few weeks ago and will be a player that brings size and toughness to a roster in need of some size. He is very long and has good footwork that should translate well into the Big South. I always like to take into consideration that Benson has won on the highest level. He helped lead Ridge View HS to a SCHSL 4-A state championship. 
Looking ahead at some other 2020 prospects, Ferrell and staff should take a look at Louisville Prospects guard Jake Evans. He is a high academic point guard that can also play off the ball. Evans can knock down the three-point shot at a consistent percentage. He is a pass-first lead guard that can get his points when needed. 
6-foot point guard Josiah Agnew for Carolina Pressure has a really good feel for the game and can score it. He averaged close to 21 points per game during our HoopSeen Tip-Off. Agnew affects the game in more ways than just scoring. He is an above average passer that does a really good job of finding the open man. He has the ability to stuff the stat sheet in the assist column.