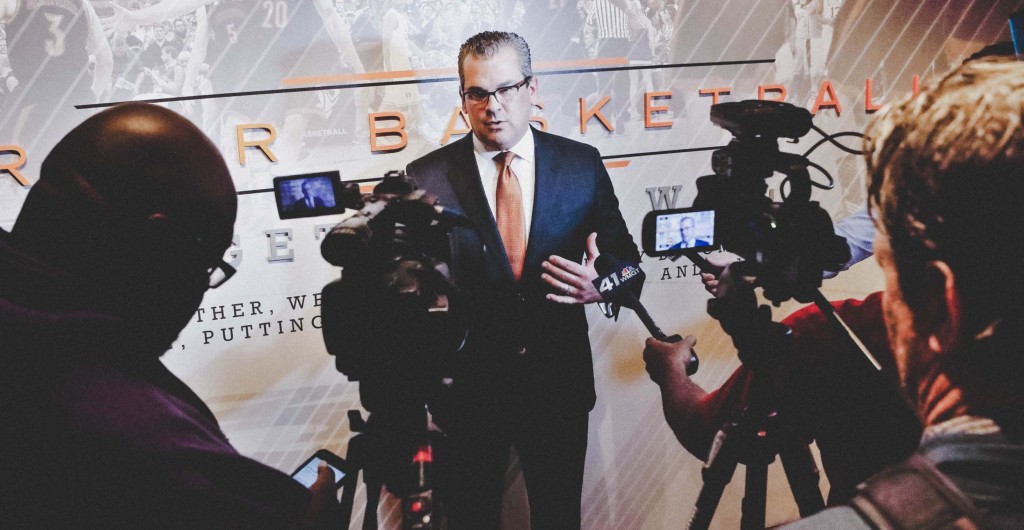 Mercer made a big move in the offseason, parting ways with highly respected head coach Bob Hoffman. Purdue assistant Greg Gary takes over the Bears and has immediately started to put his stamp on the program. 
Building an NCAA tournament program at Mercer has proven to be a difficult task over the years. 
The last time Mercer made it to the Big Dance in 2013-2014, they beat Duke. The Bears were the Atlantic Sun champions. The next year, they moved onto the Southern Conference. Since the conference move, the program is 83-83. 
The task of building a winner starts in recruiting. With the NCAA Live Period tipping off this weekend, we take a look at three players the Bears will and/or should target at the HoopSeen Atlanta Jam and other events.
RELATED: Big recruiting scores for Mercer 
We start with size. Miami Tropics 2020 forward Miguel Santos will be one of the most evaluated big men at the Atlanta Jam and you better believe the Mercer Bears will be there. The 6-foot-9 forward from Miami (FL) Christian is a good-looking stretch four man.
With former Miami Christian head coach Juan Cardona now on Mercer's staff as an assistant coach, the Miami to Macon pipeline has already begun. As we mentioned this morning, Mercer landed a key transfer from Neftali Alvarez (from Fairfield) and commitment from Diego Rivera. Both players played for Cardona at Miami Christian. 
Santos will certainly be a priority in the 2020 class as the Bears begin to build their roster in the new Gary era in middle Georgia. 
Don't be surprised to see the Bears checking out the Middle Georgia Bucks this weekend. Cam Cherry is a popular name among the recruiters. The Middle Georgia guard was one of the best guards at the HoopSeen Tip-Off to start the season. He'll be a must-see guy for a number of programs this weekend at the Atlanta Jam. Mercer will certainly be a program watching. 
Flippin over to the Under Armour circuit, it wouldn't come as a big surprise if Starr's Mill forward Jamaine Mann was a priority guy on the Atlanta Xpress roster. He's a multi-positional player who works well close to the rim. With an already-impressive guard core on board and/or coming to Macon, a guy like Mann makes sense to tie all of the talent together on both sides of the floor.