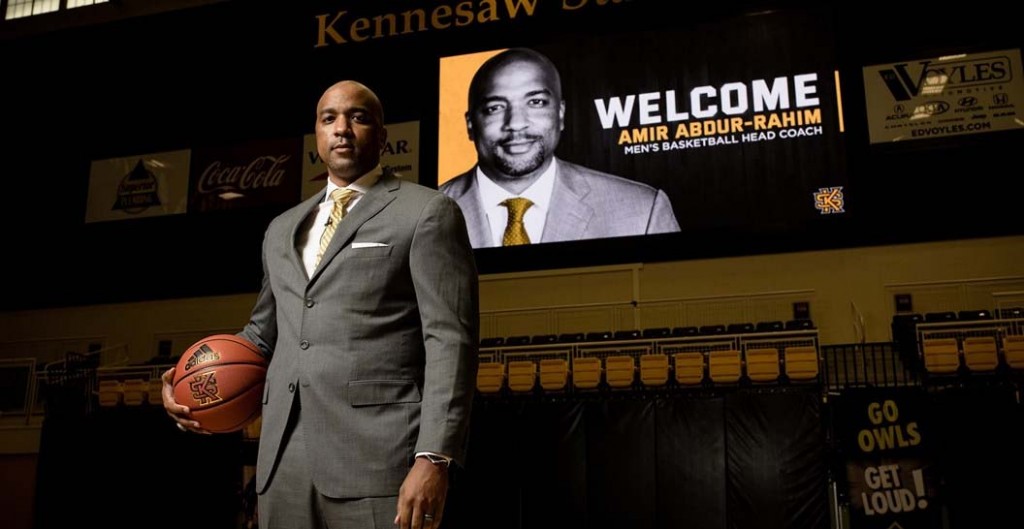 New Kennesaw State head coach Amir Abdur-Rahim takes over a program certainly capable of becoming a top dog in the Atlantic Sun. Getting to that status will take some time. But everyone in metro Atlanta knows what kind of sleeping giant the Cobb County school can be. 
Abdur-Rahim, a Cobb County native, will have his hands full as he builds up the Owls roster. As he begins his reign at the helm of the program, Abdur-Rahim may be the only coach on staff to get started. That's a daunting task to say the least. Luckily enough, the NCAA Live Period is quite healthy with events and talent in metro Atlanta. 
Where to begin? We have some ideas. 
Every team needs size. There is no doubt about that. And with that in mind, it wouldn't be a big surprise if Giancarlo Sanchez is not only a priority must-see for Kennesaw State but for a number of other programs. 
The 6-foot-7 forward impressed us with the Atlanta All-Stars at the HoopSeen Bama Jam two weeks ago. Sanchez was an automatic bucket inside the paint and one of the best big men in the field. He's a skilled four man and fits the mold of similar Atlanta All-Stars who have shined at the position in college. 
Team WHBH out of Tennessee will be a highly recruited program this weekend because of the depth of talent and size at each position. Wing forward Ryan Wilcox should be a player to watch. We saw big time athleticism at the Atlanta Jam and his physical brand of basketball is the kind of player you want to have when rebuilding a team. 
Outside of the HoopSeen Atlanta Jam, don't be surprised to Abdur-Rahim go back to his alma mater. Wheeler is just down the interstate and one of the best programs in the Peach State. Forward Sam Hines has been a consistent producer for Game Elite and will be a player who could help Kennesaw from day one. 
The question most Atlanta hoop mavens wonder is this - who will be the first Wheeler player Abdur-Rahim signs? Hines is certainly a candidate.