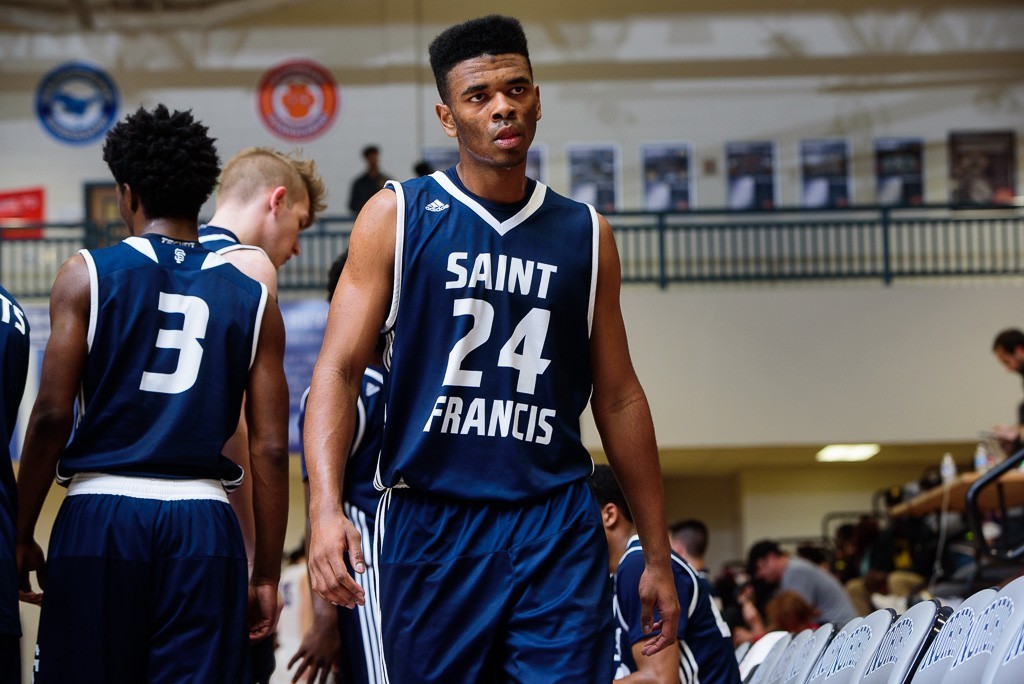 Put on your dancing shoes, kids. The postseason is officially here and we are excited to see how the state tournament brackets all shake out.  We round out our coverage with Class A Private and Public. 

STORYLINES 
For the first time in several years, there isn't a nationally ranked program Class A Private here in Georgia. 
Will this be the year Calhoun County gets to hoist the trophy in Class A Public? 
Are the power ratings the best way to seed brackets in Georgia?
FOUR BEST FIRST ROUND GAMES
Mt. Pisgah (14-12) vs Mount Vernon (17-10)
Brookstone (17-9) vs WD Mohammed (18-7)
Claxton (14-11) vs GMC (22-3)
Washington Wlikes (14-9) vs Pelham (22-5) 
NOTABLES
Longest winning streak going into the bracket: 17, Calhoun County. 
Leading scorer, according to MaxPreps, in the bracket: Micah Mcallister, Landmark Christian, JR is averaging 22 points a game. 
Biggest Cinderella in the bracket (team with the worst record): Whitefield Academy at 8-14. 
Best Player in the Private bracket: Dwon Odom, St. Francis, SOPH. The point guard just keeps getting better and better. He's the most athletic and dynamic player in either Class A bracket and has settled beautifully into his role as the next terrific guard from the Alpharetta private school. A state championship run is certainly doable for St. Francis and Odom.
Best Player in the Public bracket: Rashun Williams, Calhoun County. The 6-foot-7 forward is the most battle-tested player in either bracket. He's ready to end his high school career with a state championship trophy before he heads off to South Florida. Williams has been terrific in the state tournament in year's past. 
Junior to Watch: Malachi Rhodes, Eagle's Landing Christian. The 6-foot-8 forward is one of our favorite big men in the class of 2019 here in Georgia. He's a throwback, block-to-block forward that knows his strengths and plays to them. Rhodes is the anchor for the best ELCA team we've seen in two decades (or maybe ever?). 
Underclassman to Watch in the Private bracket: Garrison Powell, Holy Innocents, FR. One of the best freshmen in the state, Powell just keeps getting better and better. He's the state's leading scorer in the freshmen class at 16.1 points a game.
Underclassman to Watch in the Public bracket: Darreonte Gainer, Randolph-Clay, FR. We first saw the 6-foot-3 guard at our Georgia Cup series last year and instantly fell in love with him as a prospect. He's one of the best players in the state of Georgia that you haven't heard much about. He's next.
RELATED: Previewing Georgia's 7A state bracket's 1st round games | 6A Preview | 5A Preview | 4A Preview | 3 Preview | 2A Preview 
STORY STARTER POTENTIAL 
JD Hull, Darlington, JR: We liked him in the region tournament week and like what he's capable of in the state tournament. The 6-foot-5 junior is the leading scorer and rebounder for the NW Georgia private school and should be a difficult match-up here in bracket play.
Jamaine Mann, Eagle's Landing Christian, SOPH: The 6-foot-6 forward is one of the better young players in the Class A brackets. He's a terrific rebounder for his position, a versatile threat on both ends of the floor and the perfect compliment to Rhodes (see above) as ELCA tries to make the march to the state championship.
Malik Foston, Georgia Military College, JR: We've seen Foston score in big bunches on our Georgia Cup circuit and now he's doing the same on the high school level. Foston is averaging 20.9 points a game for GMC. 
CLASS A PRIVATE FINAL FOUR PICKS 
Justin Young: St. Francis, Aquinas, Eagle's Landing Christian, Christian Heritage 
CLASS A PUBLIC FINAL FOUR PICKS 
Justin Young: Calhoun County, Central Talbotton, Wilkinson County, Montgomery County 
TOP FIVE UNSIGNED SENIORS IN THE BRACKET
Tre Gomillion, Aquinas 
ZyTavian Hill, Central Talbotton
Christian Jackson, Greenforest Christian
Christian Koneman, Christian Heritage 
Daniel Parrish, Aquinas