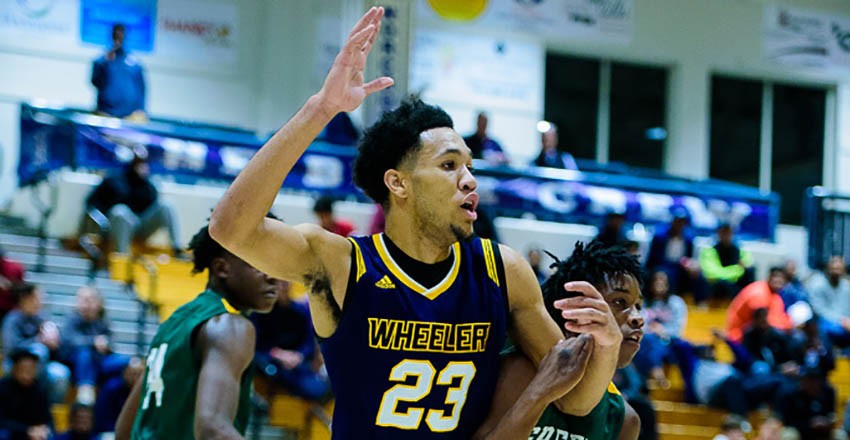 Georgia's class of 2018 is in the home stretch of their senior seasons and we've had a chance to watch quite a bit of basketball this season. We wanted to do a quick refresh of our top 40 rankings for players in the Peach State. 
TWO MCDONALD'S ALL-AMERICANS HAIL FROM GEORGIA 
Wheeler big man EJ Montgomery takes over our top spot in the class of 2018 Georgia rankings. The unsigned senior is playing as well as any big man in the country. He's brought his game closer to the basket and proving to be one of the most difficult players to guard in the country. Montgomery was named as a McDonald's All-American last week. He's been the target of nearly every high-major school in need of a big man. 
Thomasville power forward Reggie Perry is also the state's other McDonald's All-American. The Mississippi State-bound big man is a top 20 national prospect and a throwback SEC big man. He's big, strong and hard to guard. Tucked away in the southwest corner of the state, Perry is sometimes forgotten. He's been on our radar for three years and he's been on our top 25 national list since we first saw him. He checks in at No. 2 overall in the latest update of our rankings. 
SEMINOLE SURGE 
We finally had a chance to get a good evaluation of Peachtree Ridge shooting guard Devin Vassell. checks in at No. 8 overall. The 6-foot-5 senior made an early pledge to Florida State and picked the ACC program over the likes of Furman, Indiana State, North Florida, Stetson and Texas Tech. His commitment didn't generate much buzz at the time but now that his senior season is over halfway complete, we are all noticing. Vassell is averaging 23.3 points, 7.2 rebounds, 2.5 assists, 1.4 steals and 1.3 blocks for a top 20 overall team in Georgia. Vassell is the fastest riser in the 2018 class and checks in at No. 8 overall in the state. 
RANKINGS CLIMBERS 
Amanze Ngumezi has made a jump every time we've updated our 2018 rankings over the last three years. The future Georgia forward is No. 5 overall. Future Duquesne forward Amari Kelly of Meadowcreek climbs to No. 12 and future DePaul big man George Maslennikov of Holy Spirit climbs to No. 13 overall. Warner Robins point guard Jacolbey Owens also makes a big climb, coming all the way up to No. 19 overall in the state. Alabama move-in Tony Johnson checks in at No. 20 overall in the state. 
WHERE THEY ARE HEADED 
Of 23 players in the top 40 that are committed, four are headed to the Sun Belt. That's the most of any of the conferences. Conference USA and SEC each have three commitments from Georgia players. Two are headed to the ACC and two are headed to the Southern Conference. Two players in the top 40 are also going to the Division II ranks. 
Georgia, Georgia State and Middle Tennessee State each have two players from Georgia on board in the 2018 recruiting class. 
STILL AVAILABLE 
We will highlight some of the top unsigned players in the state of Georgia this week on the site but it is important to note there are 17 of our top 40 players that remain uncommitted. 
Wheeler's Montgomery (No. 1), Westside Macon's Khavon Moore (No. 4), Mary Person's Cameron Holden (No. 17), Warner Robins's Jacolbey Owens (No. 19) and Berkmar's Tony Johnson (No. 20) are our top five unsigned players in the state.