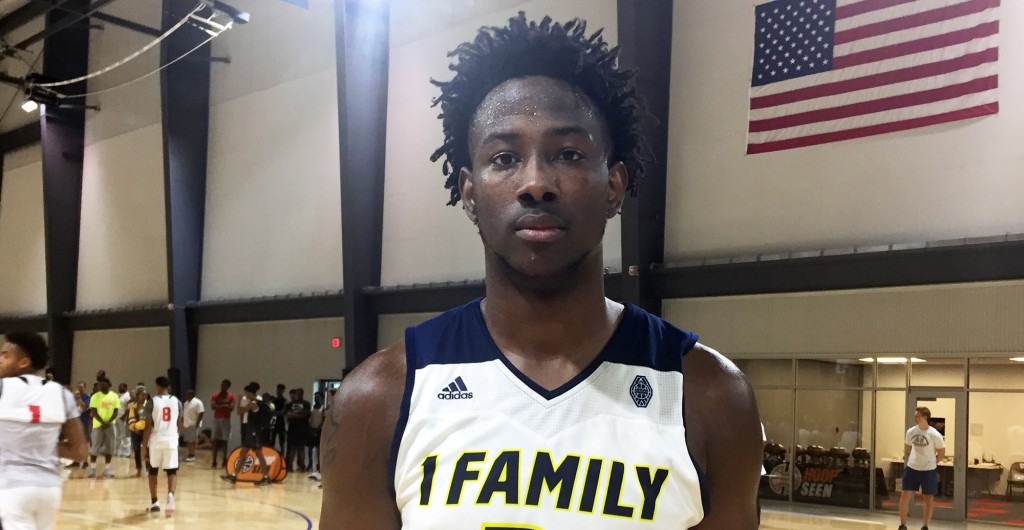 In recruiting, a lot of times teams find themselves in the middle of a supply and demand crisis. Every program needs size but every class doesn't always yield the depth needed to fill the roster space. 
For the class of 2018, there just aren't a lot of options for the high-major levels. That's why teams are working overtime to land the quality talent for the power forward and center positions. 
According to the 247 Composite Rankings, only seven of the top 20 power forwards in the class of 2018 are uncommitted. Of those seven, three are from the South - Floridians Emmitt Williams and Darius Days and Louisiana native Josh Leblanc. 
For the University of Georgia, landing Savannah big man Amanze Ngumezi was incredibly important. The 6-foot-9, 235-pound big man is the top center in Georgia for the class of 2018. 
The Bulldogs were in the race for the Savannah big man long before his rise in the national conversation. His commitment continues UGA's success in landing key in-state talent. 
"I feel like it's every Georgia kids dream to go to Georgia. It's my home and I've lived here my whole life, so why not continue my college career here," Ngumezi told HoopSeen.com after his commitment. 
PREVIOUS COMMITMENT OF THE WEEK: Jaylen Hoard to Wake Forest