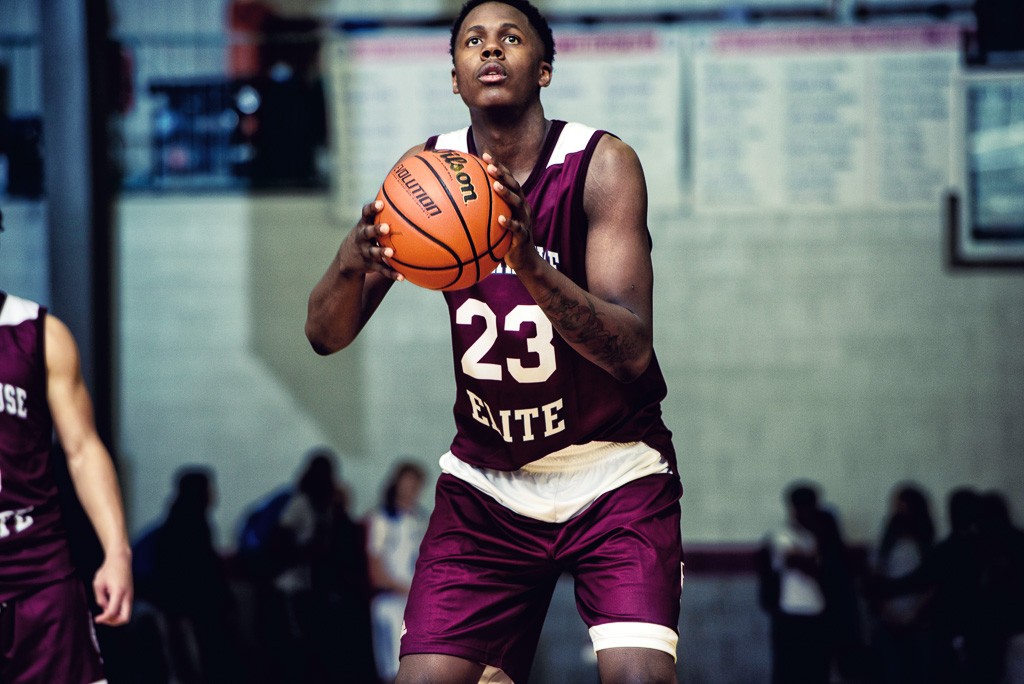 We released our post-summer rankings for Georgia's 2018 class today. There weren't a lot of changes, to be honest. This class is an interesting group. When I was re-doing the list, I had some thoughts on the group. 
Thought I'd drop the notes here… 
RELATED: 2018 Georgia Rankings | Rankings recap
I think Reggie Perry is a top 20, McDonald's All-American level player that should be on NBA Draft lists for the not-so-friendly-for-the-NBA class of 2018. He's the best potential pro prospect in this class that no one really talks about. 
JoJo Toppin sometimes is the forgotten man of the class. The top of the class is very strong and Toppin has been a good role player for a great Norcross team. But he had the green light with the Atlanta Celtics this year and he's an important piece to a Blue Devils team with a lot of new, and young, faces. You will be hard-pressed to find a more athletic player in the state than Toppin. 
Amari Kelly has played himself into a good number of scholarship. Three years ago, I wasn't sure he would be in this position. That's a credit to the work the Stackhouse Elite program has done with him. Kelly is one of the most sought after mid-major big men prospects in the South. The Meadowcreek forward has put in the work to be in a position that he's in. 
Sometimes I just miss it. That happens when you have an opinion. And I probably got it wrong with Amanze Nguzemi. When I saw the Savannah Johnson big man in the HS season, the fire wasn't there and Nguzemi floated too much as a player his size. There just wasn't the production you'd hope for. The travel season with 1 Family? Well, that's a different story. He played well enough to log a handful of high-major offers. In a class that lacks size from coast to coast, Nguzemi should have a number of quality options when it is time for him to make a college decision. 
Brandon Younger is one of the best prospects in this class. Now the question is, will we see it all the time this high school season at Wheeler? There is a new coach but the same expectations remain the same - win state. Younger will be one of the go-to guys for the Wildcats this season. The 6-foot-6 point forward showed flashes of great things this summer with Game Elite. He could be a college weight program away from really taking off. Younger has top 10 in the state kind of talent. 
Looking for an impact guy in basketball-heavy Gwinnett County? Try Mandarius Dickerson. The 6-foot-2 guard moved to Collins Hill in the offseason from SW Dekalb. The Eagles have to replace quite a bit from last year. He could be the team's leading scorer this season. 
There are a number of low-major steals in this class. Guys I like: SG Brandon Thomas, PG Travis Anderson, PG Ryan Jolly, SF Xavier Bledson.