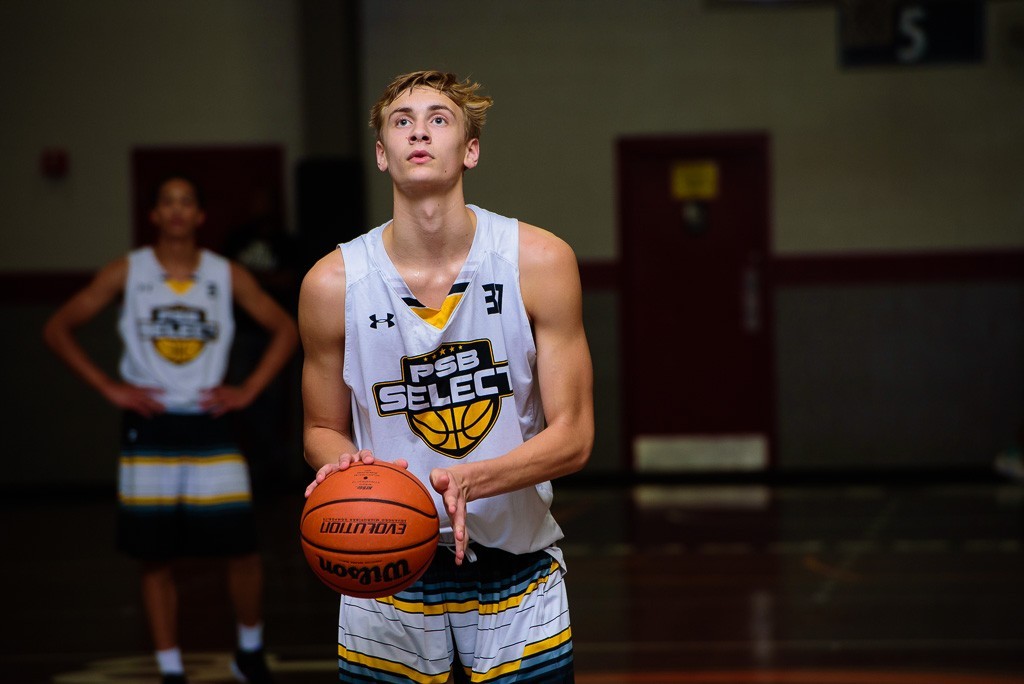 Welcome to the recruiting visit season. With school back in session in nearly all corners of the country, prospects are hitting the road and checking out the schools that have actively recruited them over the last year (or more). 
Sure, the high-majors will always grab the spotlight. We get that. But college basketball is much more balanced now. The mid-level schools are reeling in the important prospects, too. 
Every Friday we will explore the three best (maybe more) players on mid-major campuses. This week we open up with three very important players. 
College of Charleston head coach Earl Grant spent nearly every minute he could at the Best of the South this summer to recruit Tye Fagan. The Upson Lee (GA) guard is one of the best winners and scorers in the Southeast. He's a productive guard with an active mid-major recruitment. CofC is a major player here. Getting him on campus early is a message by Grant and his staff. They want to get this done.  
Hunter Tyson (pictured above) is the kind of player Davidson shines with. He's a long and athletic and smart and aggressive. He's the kind of player that Davidson identities properly and actively recruits. They usually land players like Tyson, too. He's a local player that can help the Atlantic 10 program win games. Keep an eye on this one.Tyson is an important one. 
New UNC Wilmington coach C.B. McGrath took over a program that is in good shape. He hired a staff that does a great job of identifying talent. Now they are in it to prove themselves as a staff that can reel in the right players. Raleigh big man Jack Hemphill will be on campus for an official visit. The 6-foot-9 forward was an eye-catcher at the NBPA Top 100 camp in June. He's a great first prospect to host as we move into the recruiting period.