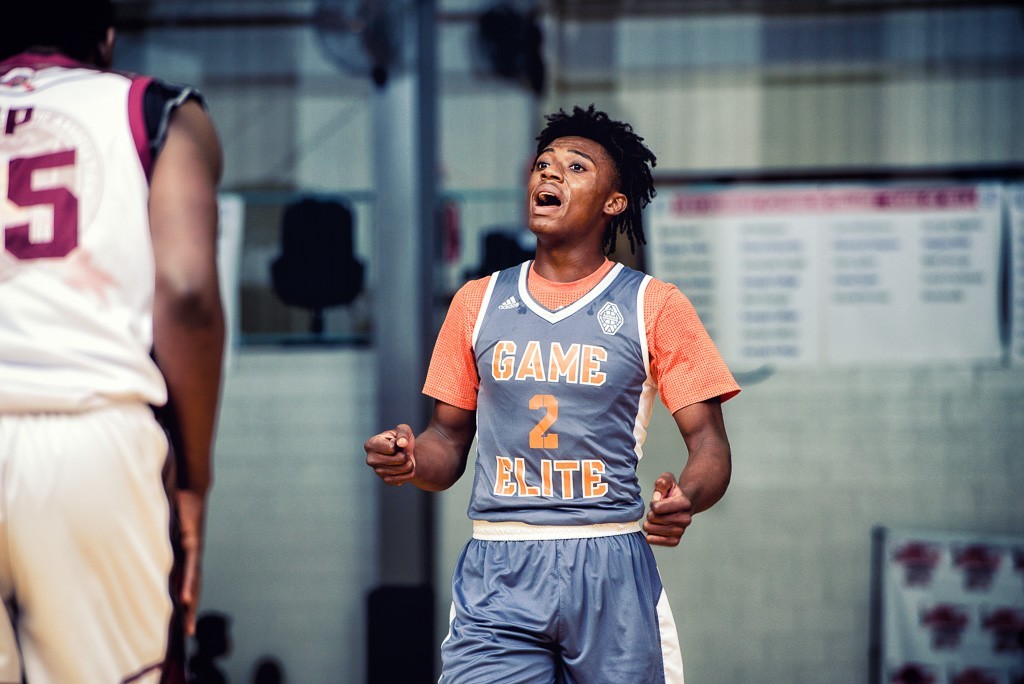 The class of 2019 is shaping up to be a good one in the state of Georgia. With a good part of the travel season now behind us, we reshuffle the deck and expand things for the rising juniors in the Peach State. 
POSITIONAL RIVALRY 
Isaac Okoro of McEachern/AOT and Marcus Watson of Buford/Georgia Stars should form the best positional rivalry we've seen in Georgia in some time. Both players are top 50 national prospects and both guys should see an active high-major recruitment. 
Watson was the catalyst in Bufod's state title run last season. Okoro spearheads a talented group at McEachern and a popular early pick to win the AAAAAAA state championship in 2018. 
The two are big and athletic wings that can flat out fill up the scorebook. Both already have high-majors from all over the country looking hard at them. Don't be surprised to see an overlapping of interest in both players moving forward. They will be priority prospects for not only Southern schools but the blue bloods that actively recruit Atlanta. 
POINT GUARDS FLEETING
The guards are the strong suit but three of the very best are leaving the state of Georgia at the end of the summer. Ashton Hagans is having a monster travel season, dominating the field at every stage he plays on. Hagans will leave his post at Newton High School to play at the renowned Oak Hill Academy. 
Savannah Islands guard Trae Broadnax is moving to Florida to enroll at the famed Montverde Academy. He's enjoyed a strong showing on the travel circuit with the Southern Stampede 16 and under team. 
Atlanta guard Ryan Greer is leaving Lovett and transferring to Northfield Mount Hermon in the powerful NEPSAC. Greer was an all-state performer for the private school as a sophomore. 
All three will remain in our 2019 rankings for Georgia until the end of the summer when they officially move out of state. 
BIG MEN 
Some of the best big men in Georgia's 2019 class are on the move going into next high school season. 
Auburn commitment Jared Jones is leaving Pebblebrook and will enroll at McEachern. Albany forward Daniel Ramsey is leaving GISA school Deerfield Windsor and enrolling at Norcross. The two power forwards make up the No. 1 and No. 2 players at their respective position in the 2019 class here in Georgia. 
Babatunde Akingbola is our top five man in Georgia's 2019 class and the McEachern rim protector is mixing high potential with defensive production as well as any big man in the South. Checking in at No. 2 at the center position in Game Elite's Issa Muhammad, who is much more prospect than prospect at this juncture. 
THE BEST SLEEPER IN 2019 IS…?
That's an easy one. Jalyn McCreary of Kennesaw Mountain. You may not know his name…yet. But come high school season, you certainly will. The active, athletic and aggressive forward from Cobb County is playing well for the Southern Stampede program's 16 and under club. The 6-foot-7 forward is a match-up problem that continues to get better and better. He has the tools to emerge as a full fledged high-major guy.
MEET THE RISERS 
No. 18 Kalen Williams of Lakeside Augusta is one of the most aggressive and competitive players in the class. He's a microwave scorer. Mount Pisgah's Quinn Richey is a big time specialist. He was one of the best shooters at the Bob Gibbons Tournament of Champions. Richey checks in at No. 12 overall. 
Brendan Tucker of Archer/Game Elite was brilliant at Gibbons and possesses one of the best first steps in the class. He's No. 23 in our newest update. Big man Malachi Rhodes of Eagle's Landing Christian just keeps getting better. He's now at No. 20 overall in the rankings.