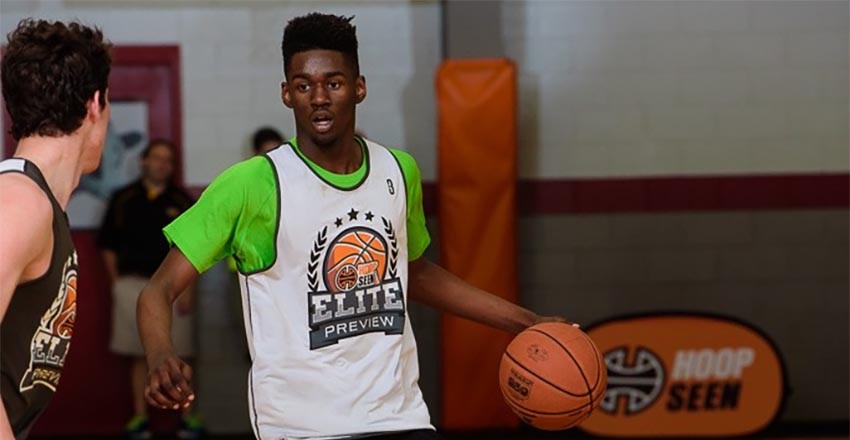 The players in Georgia's 2018 class have just finished the spring after their sophomore year, and the HoopSeen team has seen enough to debut the class rankings. While there is still a lot to be decided with the 2018 class, players have made their cases with their play through the first two years of their high school and travel ball careers.
CLICK HERE TO SEE THE GEORGIA 2018 PLAYER RANKINGS
Debate Up Top
In Georgia's class of 2017, there is no debate as to who the top player is with Wendell Carter, who is also the top player nationally. The class of 2018 is a totally different story. There is a three-headed debate for the top player in the state in 2018 between Westside Macon's Khavon Moore, Thomasville's Reggie Perry, and Westlake's Jamie Lewis. All three are in the conversation among the Top 40 nationally, and each of them plays a different position and brings something different to the table. This will continue to be a heated debate over the course of the next two years as they become upperclassmen.
Middle & South Georgia Represented
The non-Atlanta area players have made their case and are well represented near the top of the rankings. Khavon Moore (Westside Macon), Reggie Perry (Thomasville), Nelson Phillips (Warner Robins) are all in the top seven, as is former Augusta standout Isaiah Kelly, who is currently playing in Atlanta at Pace Academy. Throw in other players like Ryan Jolly (Augusta Prep), Cam Holden (Mary Persons), and Rashun Williams (Calhoun County) and you have a good amount of Georgia talent outside of the Atlanta area in the class.
CLICK HERE TO SEE THE 2018 GEORGIA PLAYER RANKINGS
Spring Statement Makers
Quite a few players in the rankings have made their case this spring, proving that they belong where they currently sit. After a remarkable state championship game, Will Richardson, sitting at number four, showed out at the HoopSeen Elite Preview and with his play with the Georgia Stars. Southern Stampede forward KJ Buffen, number six, has also made his case this spring with his proven versatility and ability to do a little of everything. Sitting at number fifteen, Ryan Jolly has been one of the top players on the Georgia Cup circuit as well as other events. The sleeper guard has made his way onto the radar with his play with the Georgia Bulls. Number sixteen Cam Holden has done the same with the Middle Georgia Magic, putting up big numbers this spring and showing a lot of athleticism along the way.