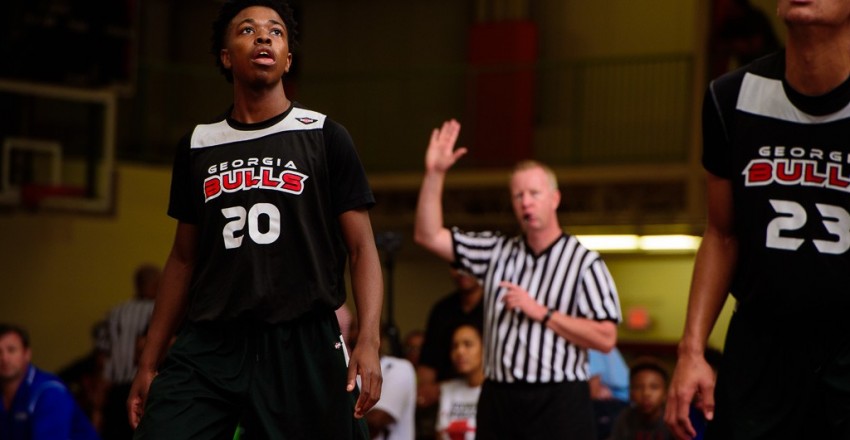 The 16 and under division was a competitive group this season on the Georgia Cup, paced by some terrific up and coming programs. 
The Georgia Bulls capped off their strong season run with a title at the Georgia Cup Finals and ended with a 12-1 record. The AC Georgia squad was close behind and always a Sunday staple. They finished 10-1 on the season. 
The Middle Georgia Supersonics, Georgia Jazz, Scott's All-Stars and QCAA Force were all undefeated this season, too. Each program played in one tournament. 
Team Atlanta went 8-6 on the season while 3 Point Play was 6-4 on the year. 
ALL GEORGIA CUP TEAM 
| | |
| --- | --- |
| Damon Davis | 3 Point Play |
| Kalu Ezikpe | AC Georgia |
| Wesley Stimpson | AC Georgia |
| Ryan Jolly | Georgia Bulls |
| Kalen Williams | Georgia Bulls |
| Tay Monfort | Georgia Jazz |
| Dejuan Horne | Georgia Orangemen |
| Donnell Nixon II | Georgia Red Storm 2019 |
| Lance Smith Jr. | Georgia Spurs |
| Tyler Willoughby | Georgia Spurs |
| Richard Matthews | GS Warriors |
| Travon Walker | Middle GA Supersonics |
| David Kasangahay | QCAA Force |
| Ryan Jenei | Reach Higher Kings |
| Daquan Humphries | Scott's All-Stars |
| Dylin Hardeman | Team Atlanta |
| KJ Jenkins | Team Atlanta |
GEORGIA CUP WINNERS 
I Orange: 3 Point Play 
I Black: QCAA Force 
II: Scott's All-Stars
III: AC Georgia 
IV: Middle Georgia SuperSonics 
Finals: Georgia Bulls