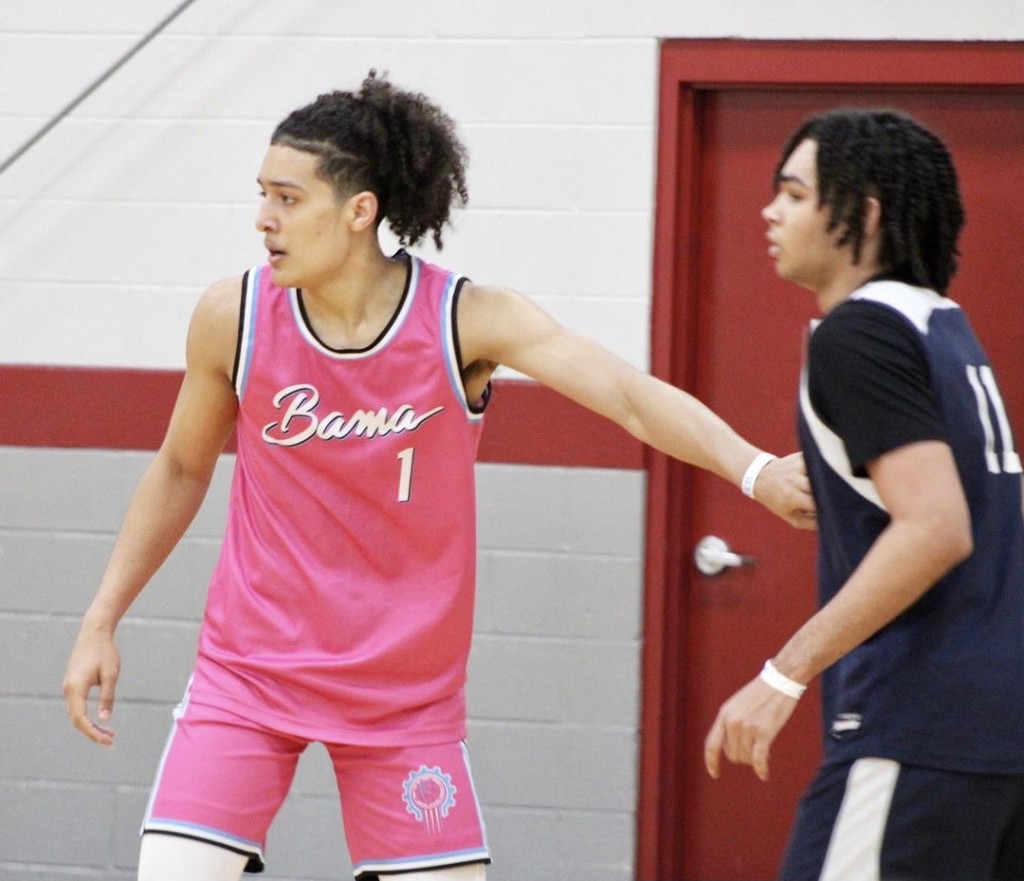 Julius Clark, a 6-foot-6 forward from Birmingham, AL, has just come off a fantastic season with the Mountain Brook Spartans. Clark helped his team to a 30-6 record and put up 12 points to secure the Class 6A State Title.
"Winning state is a big accomplishment," he said. "But I knew we'd win all along."
Clark has great athleticism, and he runs the floor exceptionally well. He has excellent control in the paint with his smooth footwork and can finish at the rim through contact. Additionally, Clark is very effective at the top of the key; he uses his quick handles to flow by any defender. He has a nice pull-up jumper off the dribble, and if given the opportunity, he can knock down the three. 
Clark constantly crashes the basket fighting for boards and does all the little things to help his team win. He really has a nice feel for the game, and defensively, he provides great depth as a rim protector and defensive stopper. 
He was asked if there was any part of his game that he felt he improved on this season or needs improvement.
"This season, I really improved my defensive footwork and court vision," Clark said. In addition, he stated that this offseason, he's been working on his shot technique and improving his ball-handling skills even more.
Clark is on track to become one of the top players in the State of Alabama for the class of 2023. He's taken a step away from the post and has shown that he can be taken seriously at the wing this travel season. It's quite evident that Clark is using this travel season to show his game is more versatile than most. 
So far, Clark has received an offer from Alabama State University and has been in talks with schools such as Auburn, Bryant, Alabama A&M, and UT Chattanooga.
He was asked about his feelings on receiving his first offer.
"Receiving my first offer felt like a dream come true," he said. "I'm just extremely blessed to be in such a great position."
As for what Clark wants from a college, he's looking for a place that will improve his opportunity to go to the next level and give him the education to succeed in life after basketball.
"My priorities in a potential college are to be able to play and learn my first year and earn a spot as a starter for the upcoming years," he said. 
Clark says that when it comes to breaking down player's games to learn, he focuses on NBA stars such as Jalen Green and Anthony Edwards.
Away from basketball, Clark enjoys going fishing and doing a little cooking.
Clark will continue his play with Team Grind this travel season.