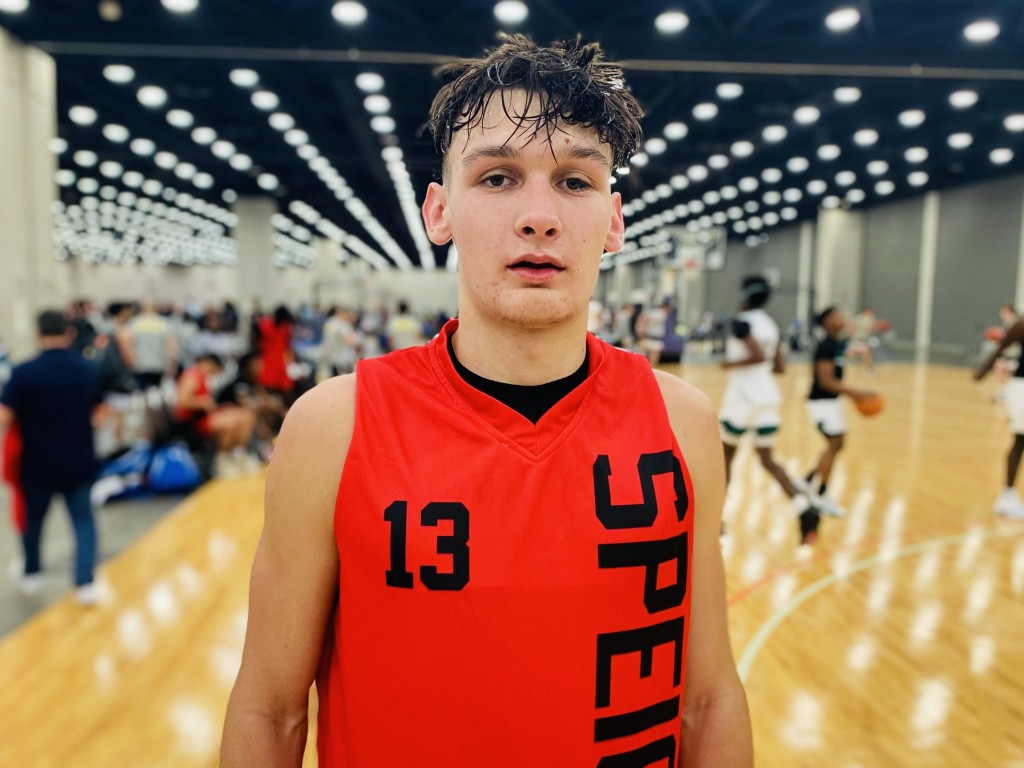 Colby McAllister is a 6-foot-4 guard from Spanish Fort, Alabama. McAllister plays with a lot of intensity and hustles each time he steps on the floor. He had a great regular season by helping Spanish Fort High to a 28-4 record and a trip to the 6A state championship game. 
He was asked about how it was making it to the state championship this year.
"It was a crazy ride, and I'm glad I got to experience it," he said. "I just embraced the moment because not a lot of kids get to do that, and I just played my heart out for my Lil bro, LLD."
McAllister is a sharpshooter from the three, and he is one of the best high-volume shooters in his class. He attacks the rim aggressively and has enough control to finish with contact. In addition, McAllister can be very explosive with his leaping ability and just provides an all-around amount of tremendous energy when he's on the floor. Defensively McAllister is a pest; he harasses the ball handler nonstop, forcing many turnovers. 
But what does McAllister feel he improved on this year?
McAllister stated that he improved more on driving to the rack a lot stronger. "I feel that I have also matured a lot more on the court and playing smarter, making the right plays."
McAllister's game brings a lot of versatility, but what else would be needed to enhance it more? So next, he was asked what he could improve on.
"I need to improve not letting miss shots get in my head," he said. "Who cares if you miss? Just keep shooting; shooters shoot."
This kid has begun to turn a lot of heads during this travel season and has been contacted by a significant number of colleges such as Gardner Webb, Delta State, North Alabama, UAB, Lipscomb, and Memphis, just to name a few.
When asked what he was looking for in a college, McAllister stated that he's looking for a school that best fits him and could one day be the lead guy. 
 Away from basketball, he stated that he enjoys going to the beach.
McAllister will play for Team Speights AL Select this travel season.