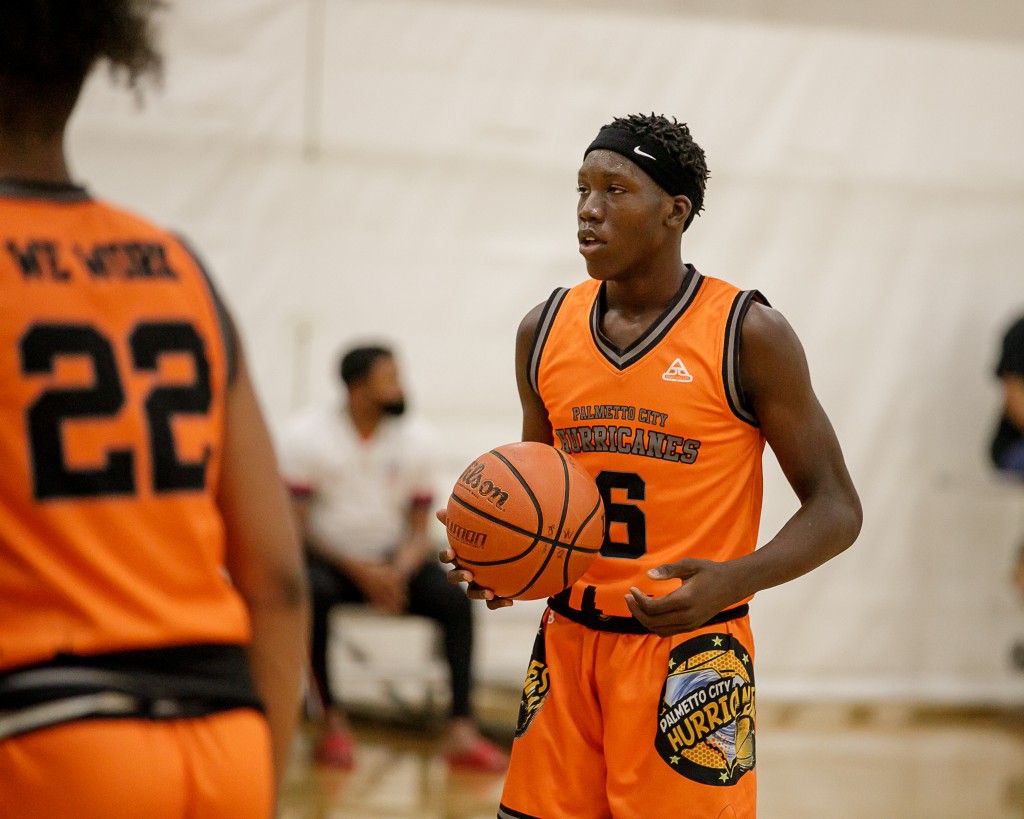 South Carolina's top prospect in the 2022 class, Jazian Gortman and his Columbia (SC) Keenan High School Raiders take on Piedmont (SC) Wren High School on Saturday in the first-round of the SCHSL 3-A playoffs. 
We last saw Gortman at The Bash held at Columbia International University where he was named a top performer at the event. 
"The 6-foot-1 guard is one of the most explosive players in the country and kept the crowd wanting more. His first points of the game came off a steal that ended with a Gortman one-handed flush at the rim. The playmaker finished with 25 points, 12 rebounds and 5 assists. He shot 11-21 from the field en route to his 25 points. What impresses me more than his stat line was his defensive effort. He is a problem on that side of the ball, he has long arms and huge hands. He is hard to get around and creates a lot of problems for the opposition. He is a fun player to watch. - Justin Byerly
He will spend the travel season playing with the Palmetto City Hurricanes/Nightrydas, coached by his dad, Sam Gortman. Gortman has been a mainstay on the HoopSeen circuit and has seen a lot of ink because of his play. He was named to The Best of HoopSeen 2020 for the 2022 class, named a top overall performer from the HoopSeen Best of the South, a top Underclassmen from our Preview Circuit to name a few. 
We caught up with the 6-foot-2 junior guard to discuss his recruitment. His two latest offers are Murray State and Providence. Middle Tennessee, Coastal Carolina, Maryland, Clemson, Ole Miss, South Carolina, Wake Forest, Appalachian State and East Tennessee State have already offered.
He tells HoopSeen that he has been hearing from Florida State, Virginia Tech, Georgia, Missouri and Georgetown. Of the schools that have offered, he has been hearing from Wake Forest, Florida, Clemson and South Carolina the most.