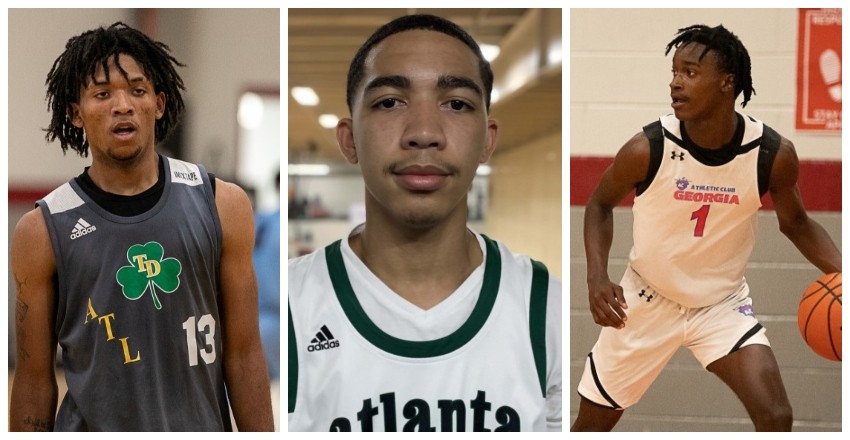 The month of November means the early signing period is right around the corner. Who are the top three players on the board from the class of 2021 in the Peach State? Our Justin Young dives into the hot trio in November's Heat Map. 
I'm as high on Harris as anyone in the country. I think he has a chance to be an all-conference level player at the mid-level and a starter for a contending program. Harris is a terrific two-way player with a competitive drive that goes right to his core. We saw his stock take off after a travel season that paired him with some of the best teams and players in the South. The No. 8 overall player in the Peach State's senior class thrived in those match-ups. Harris is being pursued by Georgia Southern, Morehead State, North Alabama, Toledo, Florida Gulf Coast, Northeastern, UMKC and Albany State, among others. 
The point guard from Sandy Creek will announce his decision on Nov. 7th. He will decide between Middle Tennessee State and Washington State. Rice shined on the travel circuit with the talent-rich Atlanta Celtics. Now he's piloting a state-championship caliber team at Sandy Creek alongside Jabari Smith. Rice saw a major surge in his recruitment after his productive summer with the Celtics. He's a great combination of speed, scoring and direction in the backcourt. Both of his finalists are great fits for his style of play. We'd bet on Washington State here. 
One of the best scorers in the Peach State, McDowell is on the verge of a big year with McEachern. He was really impressive this travel season with the Team Dickerson Celtics. McDowell is "wide open", according to program director Demond Stephens. There have been a number of schools that have reached out to the HoopSeen connectors about him over the last 12 months. Make no mistake about that. If he decides to wait to sign in the spring of 2021, don't be suspired to see a wide-variety of high major schools come in and do a deeper dive into McDowell.  
At the first of every month, our staff will spotlight the three best available players in different states in our Heat Map Series.