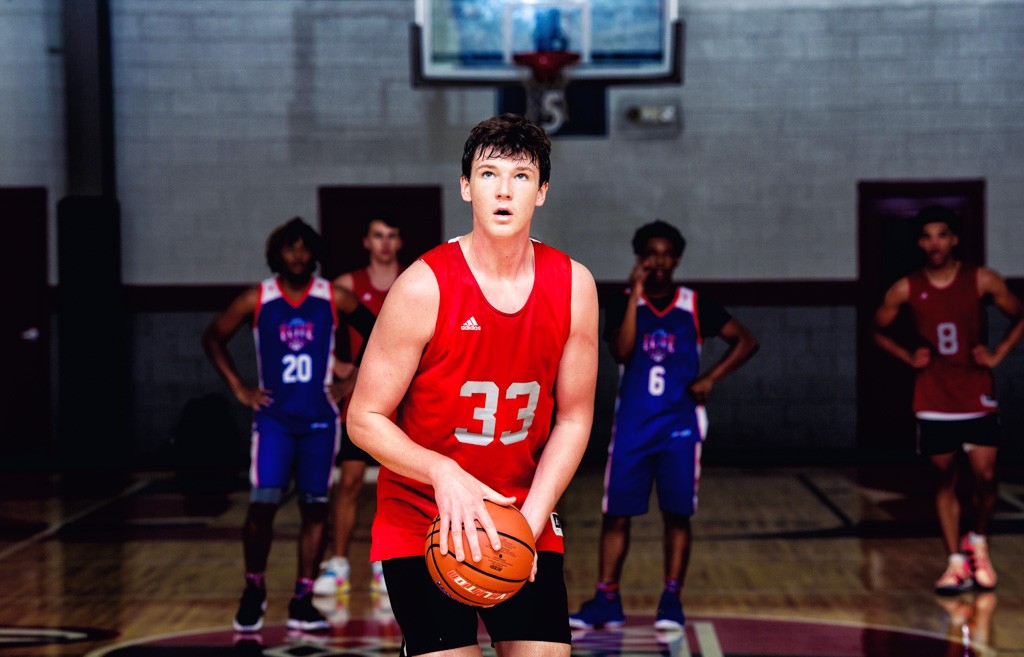 Day two of the 2020 Best of the South is in the books. Some teams advanced closer to gold, while others seen their journey end. Here's a few prospects that caught my attention throughout the weekend. 
I mentioned earlier today that Jax Bouknight reminded me of a player I once recruited(and unfortunately was beat out by Rollins) by the name of Connor McKim. Since McKim's freshman season he has averaged double digits in scoring, much in part to his limitless range and smarts to play the game. I see a similar trajectory for Bouknight who is currently getting under recruited, much like McKim once was. Southeastern division I programs would be wise to track his trajectory this season as he looks like a lock to be one of the state's best scorers. 
It's always good to find an intriguing big man during the last travel ball event of the summer. I found exactly that in Team Sky Priority forward Alijah Kuehl. While Kuehl is still finding himself as a constant offensive threat, flashes of who he could become were seen throughout two days. With good mobility and a tendency to make the right play, Kuehl is the classic late blooming forward that could make a program happy down the line. With some a programs patience and some work on his part, the Bartram Trail forward could take his production to new heights in another year or two. 
Shaqir Oneal continues to make strides right before our eyes. The Georgia Express have come through the doors a number of times this season but this event seemed to spark something new in Oneal. Although he doesn't have the same size as his father, NBA Hall of Famer Shaquille Oneal, Shaqir has some nice length and measurables of his own. The 6'6 wing has a knack for getting to his spots and can pull out a smooth pull up jumper over defenders. His feel is natural as he shows the experience of knowing which move to use at any given time. His progress has come at leaps and bounds and it will be interesting to see his development going forward. 
There's not a player at the event that is as unique as G2S Kings forward Bryson Hall. We've talked about him at length this weekend as a staff and yet it doesn't seem over done. Its always impressive to see a big man reach the top 15 mark in assist per game. Kudos to Charleston Southern for being ahead of the curve and extending an offer. 
A few quick thoughts:
Hats off to Missouri Western on their commitment of PSB wing Matthew Schneider. The 2021 wing has averaged 21 ppg through weekend. 
Vanari Johnsons confidence as a shooter is as high as you'll find. For good reason. The North Point Youth guard knocked in 8 threes in his lastest showing. 
An archived game that coaches should watch? That's an easy one. The Atlanta Timberwolves vs Tennessee Tigers have a ton of prospects to evaluate across the board.