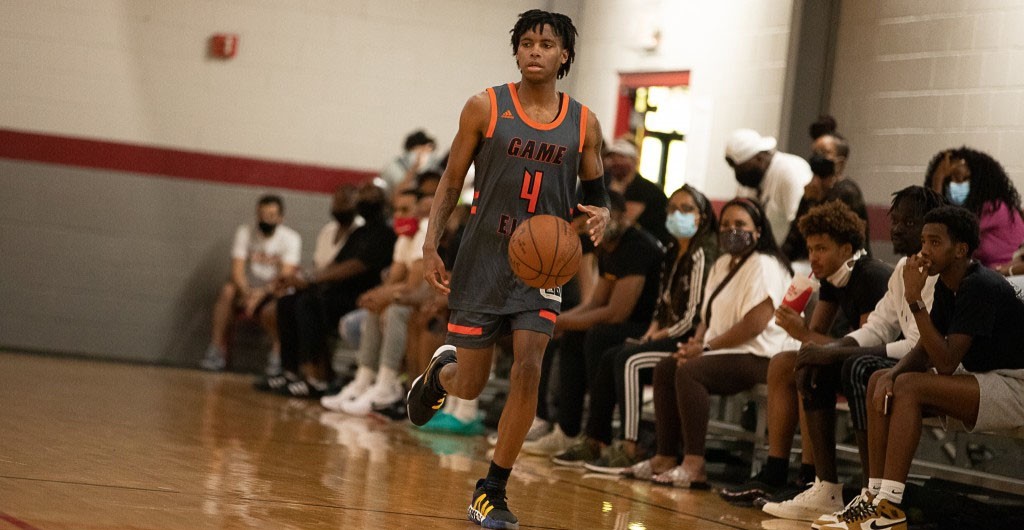 AJ White stamped himself as one of the top players in the state of Georgia after leading his Chattahoochee High School team to a 6A State Championship last season. 
The class of 2021 guard is a force on the offensive end. Lightning quick off the dribble and a sniper from deep, White has the capability to score the ball at high volumes. At 5-foot-10, it is fun to watch him break his defenders down and get into the lane, finishing over much bigger players. He is one of those players where the scouting report says to not give him any space at all. Given enough space, White does not hesitate to let it go from three and understandably so. He has proven himself to be an excellent 3-point shooter. We are seeing all of that at the HoopSeen Fall League on Thursday nights at Suwanee Sports Academy.
White prides himself in being a 'little guard'. Being underestimated because of his size has fueled him to prove his doubters wrong. He enjoys being considered an underdog. Watching him play, you can quickly tell that his small size won't stop him from scoring the ball no matter the opponent. He feels that the way he scores the ball and gets his teammates involved sets him apart. 
White currently holds offers from Winthrop, FGCU, UAB, Troy, and Kennesaw State just to name a few. UAB stands at the top of his list according to White. 
"Andy Kennedy is a guard's coach," said White. "He likes little guards like myself. He had a lot of success at Ole Miss, so he knows what he is doing when it comes to little guards like me."
As far as the program he chooses, White said he is looking for somewhere that will let him be himself and play his game. He plans on committing on his birthday – December 19th.