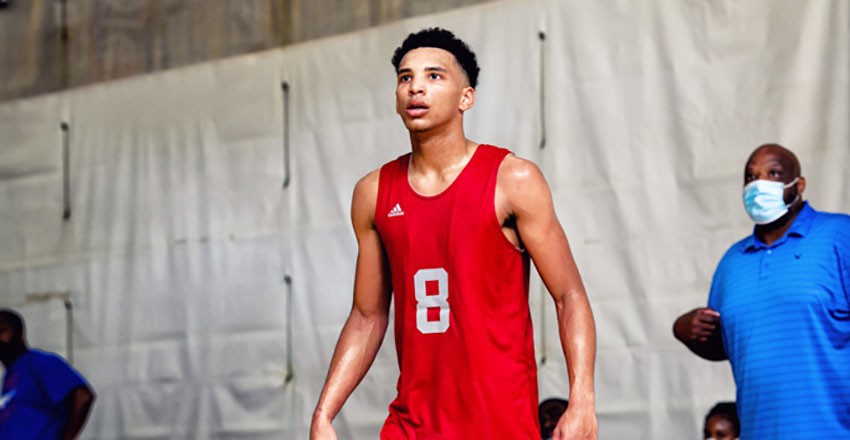 If there was a breakout player on our HoopSeen circuit in 2020, you could make an argument that Team Sky Priority (FL) guard Justin Hicks is on the list. The 6-foot-5 guard from Jacksonville's Bishop Snyder High School has been a consistent force for TSP all summer.
At the Best of the South, he was named as a top overall performer. It was an easy decision after watching him lead his team to a 4-1 record all the while averaging 14 points a game. Hicks has great size for a guard and should be a player that draws more interest.
Hicks said his only offer is from NAIA school Edward Waters College. They offered him a couple weeks ago after a private workout.
"My game took a big leap after all the work I put in during the quarantine break - three workouts a day starting at 5 a.m.," Hicks said. "I really focused on improving my skills and body. I wasn't sure when my opportunity was going to come to prove I can play at the next level but I wanted to be prepared when it did."

Hicks has proven that, from our point of view. He's also proven that he's a player worthy of a deeper dive from college coaches that are looking for a guard with size, scoring ability and a good feel for the game.