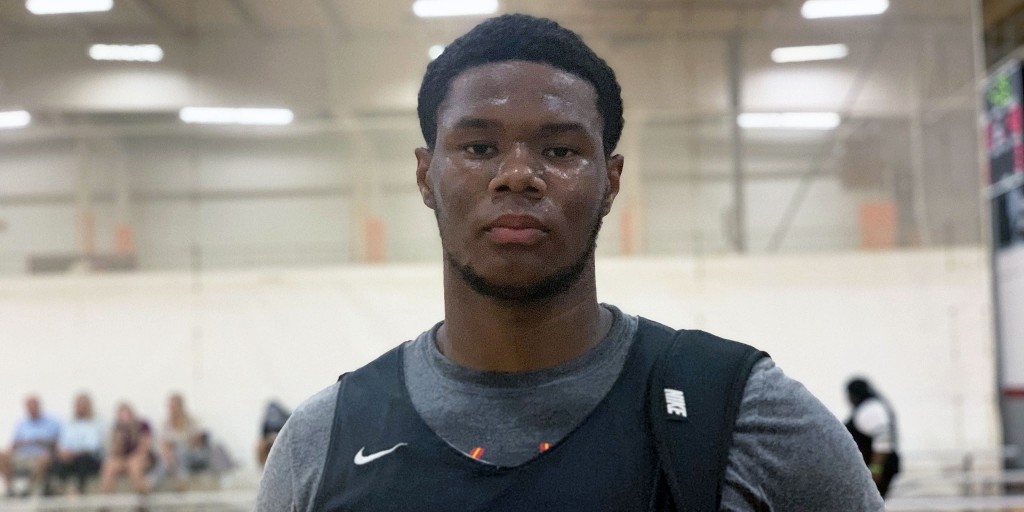 During any HoopSeen event, our staff stays in constant contact with each other about the action on the hardwood. At the Best of the South, the text thread grew amongst our team about one particular player - Bryson Hall of Grind2Shine. 
The big man from Bama helped his team to a  4-1 record at the Best of the South and was one of the toughest players to guard in the field. The 6-foot-8 forward is a beast down low but also skilled enough to be an effective passer and facilitator from the wing. 
As Justin Byerly mentioned in our Top Performers report,  Hall posted 14.2 points, 8.6 rebounds and 2.8 assists a game while going 11-20 from beyond the three-point line at the Best of the South. 
On the recruiting front, Hall holds an offer from North Alabama and he said he has visited the school already. Hall also said he's hearing from Alabama Huntsville, Lipscomb and Virginia Tech 
"I hope I can get to Virginia Tech, Lipscomb or UAH and visit their campuses," Hall said. 
Don't be surprised to see his recruitment take an upward swing after his strong showing at the Best of the South. As he looks at the schools, Hall has a focus on what he wants to find in a school. 
"The most important thing to me about college is a family feel and just coming in and being able to produce. Just being able to help my team win. I'm going to handle the things I need to off the court like school, work and everything else. I know college isn't going to be easy and nothing is going to be given to me so I'm going into college to work and listen. 

"My goal is to go to college, get my degree, help my team win championships and hopefully after I can go to the NBA, G-League or overseas."