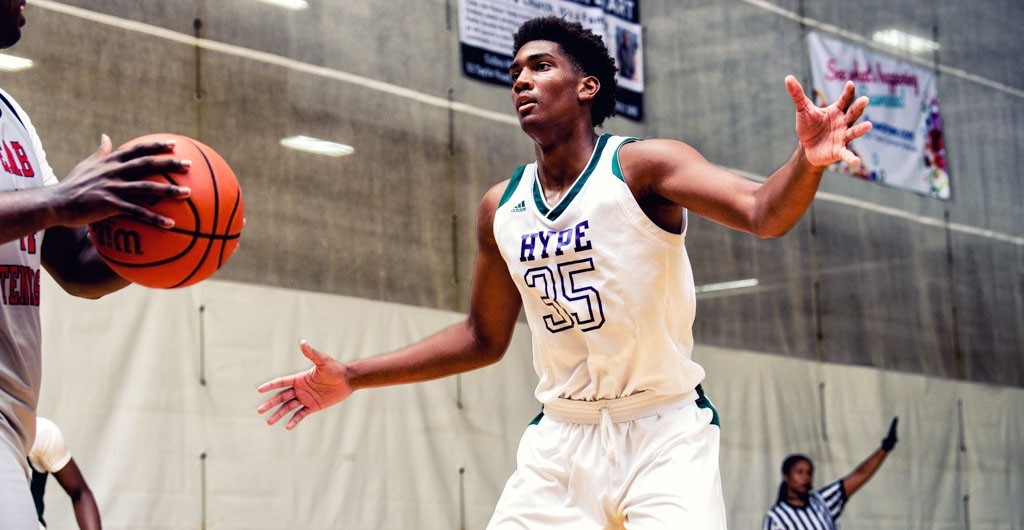 Watching a live stream is as close as college coaches can get in 2020. That's the reality of the state of the world. If the guys with the polos with logos were on the baseline for events, they'd see what we saw in Devin McGlockton. 

The 6-foot-7 forward shined on the HoopSeen platform, notably with the HYPE Hawks. He owned the stage at the Tip-Off in July and found his moments to shine throughout the summer. The South Forsyth forward was always productive and never missed an opportunity to thrive as a productive post player. He was engaged and involved throughout the action. 
Some college coaches have noticed. McGlockton currently holds three scholarship offers. Lipscomb is the latest program to tender an offer. They join Charleston Southern and USC Upstate.
McGlockton said his "recruitment is still wide open". 
He also plays football and is drawing interest for his talent on the gridiron. "I'm still active with my football recruitment," he noted. Charleston Southern is the only school to offer him for both sports. 
"(I'm looking for a) college where I would fit in and would have a good college experience," McGlockton said.