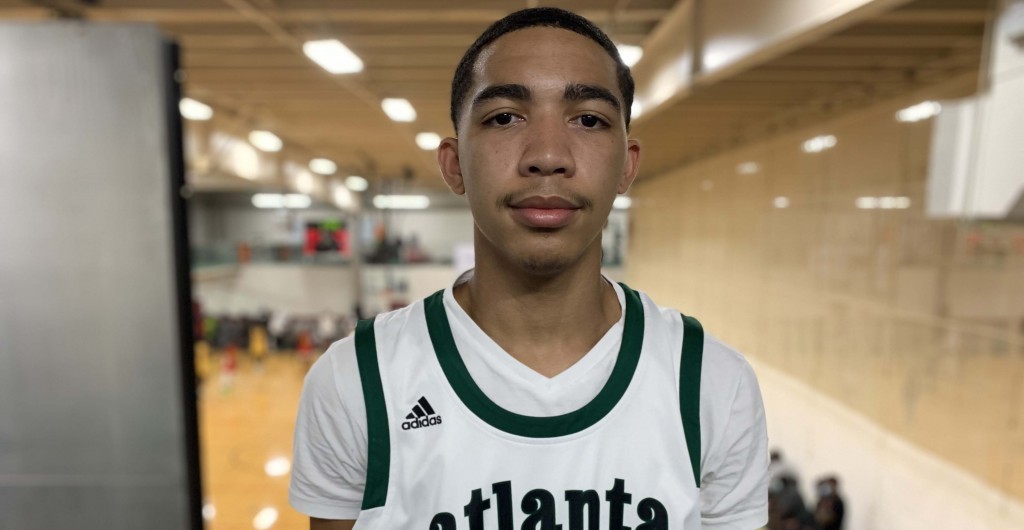 Looking back over the course of the summer, very few guards from the state of Georgia have taken the stage and run with it quite like Myles Rice has. The 6-foot-1 floor general was the engine of the talent-rich Atlanta Celtics club and owned the moment. 
As we released our new rankings for Georgia's 2021 class, he checks in at No. 12 overall and our top overall rated point guard. That's one way to make a statement. 
College coaches have also been watching. Rice's recruitment has a flavor that goes from coast-to-coast. To date, Rice said he has been offered by Drexel, East Carolina, Iona, James Madison, Middle Tennessee State, Pacific and Siena.
Rice said he also holds high interest from Virginia Tech, Wofford and Georgia Southern. 
As things progress with the pandemic, Rice said he wants to get on the road and see some schools. He has scheduled unofficial visits in the future with Iona, Pacific, Middle Tennessee State and James Madison are in his sights. 
On the scholastic side of things, Rice has made a move from Eastside High School in Covington to Sandy Creek in Tyrone. 
"The move to Sandy Creek was exciting, being able to play with Jabari for my senior year of high school after playing with him for the past two summers in AAU," Rice said.
 "Coach (Jon-Michael Nickerson's) vision for the season is to win a state championship and we are all on the same page. I believe we have the players to do so and for me personally he just want me to grow as player, just being able to make the right reads for next year when I'm in college so I won't be behind my first year."