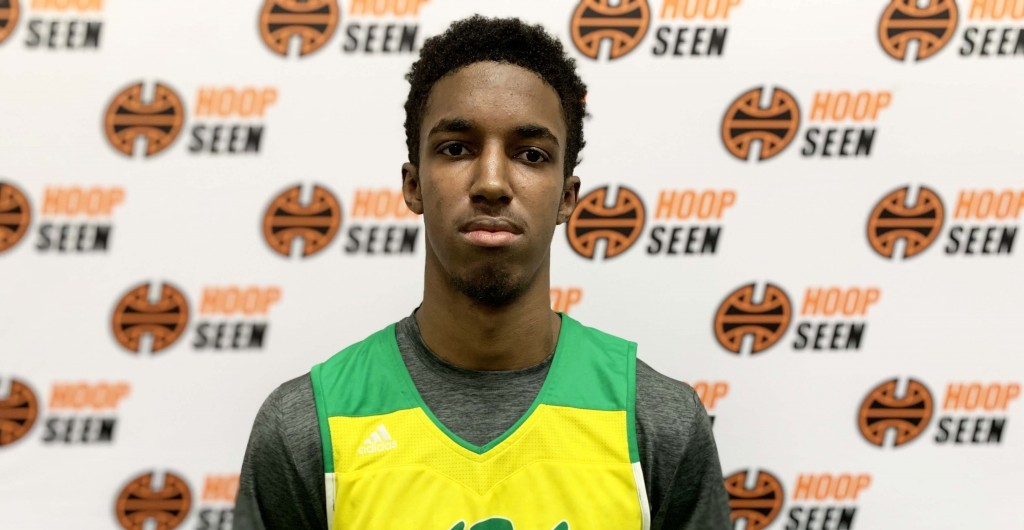 Talk to anyone in the Peach State and they'll say the same thing - Chauncey Wiggins could be that dude. The 6-foot-10 rising junior is one of the premier young prospects in the state of Georgia and every time we see him, he makes another jump towards a national top 50 rating. 
Wiggins is a multi-skilled long forward with range out to the three-point line. He consistently hits the triples and he has the length to be a problem on the glass and as a defender. 
High ceiling? Oh, you better believe it. With the travel basketball season playing a patchwork schedule, gaging the nation's rising junior class has been a challenge. But rest assured that Wiggins will be considered for a much bigger national spotlight. 
He's not currently rated in the composite 247Sports national rankings. He is our No. 4 rated player in Georgia's absolutely loaded class. That's saying something. Truth be told, there are number of players in that class who could all make a legitimate case for that top spot. Wiggins is one of them. 
His perimeter game is so hard to guard. With his size and his ever-improving command of the perimeter skill game, Wiggins is proving to be a very difficult player to guard. Upside, upside, upside. 
To date, he's racking up the scholarship offers. He told HoopSeen that he has been offered by Auburn, Clemson, Georgia, Georgia Tech, Iowa State, Kennesaw State, Mississippi State, Missouri State, South Florida and Vanderbilt. 
He also said that he's hearing from Maryland, Miami and Wichita State. 
We named Wiggins a Third Team All-State selection in Georgia's AAAA class after his stellar year at Eastside High School. He has transferred to Grayson in the offseason and will be a go-to guy for the Rams.