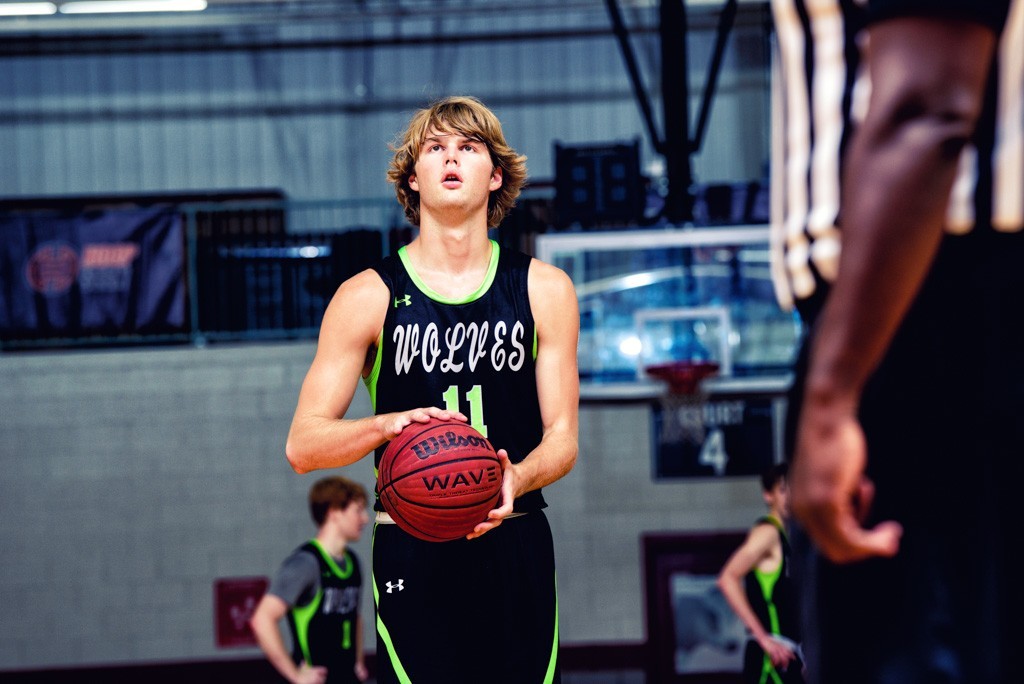 Max Hrdlicka had himself a weekend. He not only was one of the top performers of the HoopSeen Tip Off, but he had one of the top names as well. There is no choice but to make a memorable impression with a last name like Hrdlicka. 
Hrdlicka plays for the 17U Atlanta Timberwolves which had plenty of buzz throughout the weekend. The Timberwolves are an extremely fun team to watch. The chemistry they play with is just impeccable. Hrdlicka is the starting SG for the Timberwolves and he plays a big roll in their success. 
At 6'6, he is a force out on the wing. He has a sweet stroke from deep and he can beat his defender to get into the lane for an easy bucket. He is the type of player any coach would want to have on their team. He has a very high IQ and always seems to be in the right spot on the court. That type of stuff, you just cannot teach. 
With his size, he is also a solid defender and an exceptional rebounder. He is the type of player that does not necessarily need the ball in his hands to make an impact. However, when he does have the ball, he is efficient and good things usually happen.
Hrdlicka currently holds an offer from the University of North Florida but has been receiving some interest from the likes of UGA and Wisconsin. He was poised to have a breakout summer on the AAU circuit, but as we all know, covid-19 had other plans. He did not let the pandemic stop him from getting better, though. He has been improving his game during the quarantine by working out in his front yard and doing CrossFit to improve on his strength and agility. 
He is one of the many players that has had their recruitment affected by the restrictions caused by covid-19.
"It's a lot harder to get offers now," Hrdlicka said. "You can't meet with coaches or take any visits. It kind of messes with the whole process."
With his recent performances that have been live streamed to college coaches, look for a jump in Hrdlicka's recruitment soon.