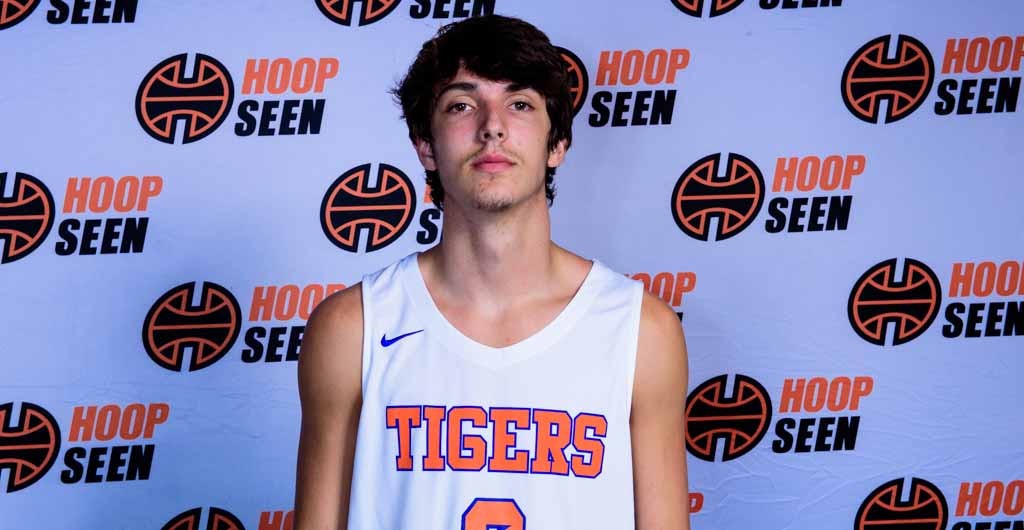 A name like Riggs Abner stands out on paper, but it's not just his name that caught my eye. His game on the court stands out, too.

Abner led the 17U Tennessee Tigers to a 2-0 record on the first day of the HoopSeen Tip-Off, earning top performer honors in both games. In the Tigers' first game of the day, a 66-43 win over Team New York, Abner finished with 14 points. Abner and the Tigers played later in the night against the Atlanta Timberwolves (White). The Tigers came away with the three-point victory over the Timberwolves in a back-and-forth battle between two teams that have come to know each other well over the years. Abner led the way once again with 22 points, including six three-pointers.

"I've been working hard," Abner said. "It feels great to be  back."

Listed at 6 feet 6 inches, Abner has the ability to play and guard multiple positions. His size combined with a smooth jumper and seemingly bottomless gas tank make for a player that can impact the game in more ways than one. If he's on the court (which he was nearly all day for the Tigers), he's moving around and making sure he's involved in the game one way or another. Even if it's just celebrating a teammate's play with a few claps or a fist pump.

"That's the only way I know how to play," Abner said. "I'm intense, and I just go out and play as hard as I can."
Abner said he hasn't received any college offers yet, but he has received interest from multiple schools, such as Army, VMI, Alabama-Huntsville, ETSU, and Lee.
17U #HoopSeenTipOff Riggs Abner notched his second player-of-the-game of the day, this time with 22 points for the Tennessee Tigers in a 81-78 victory over the Atlanta Timberwolves (White). pic.twitter.com/7oyU1H1JHX

— HoopSeen (@hoopseen) July 11, 2020