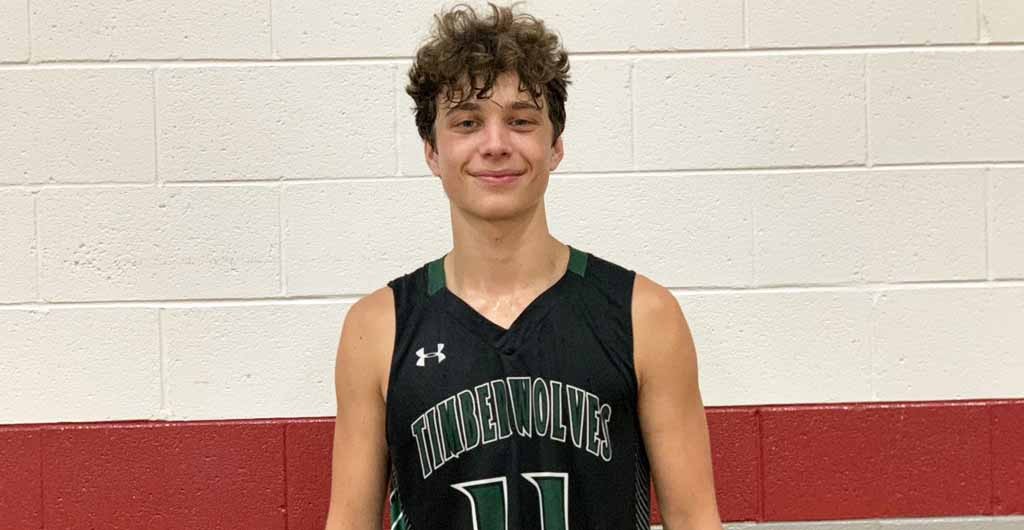 If you have not heard about Aidan Hadaway, you will soon.
The 2022 W/F out of Lafayette High School was one of the best all-around players at day one of the #HoopSeenTipOff on Friday. Hadaway, who is playing up an age group for the Atlanta Timberwolves Green, does it all.
He scored a team-high 24 points and grabbed 12 rebounds in his first game on Friday in a win against Flame 2021. His point total does not even begin to tell the story of his game, he filled up the stat sheet in other ways too.
Hadaway was everywhere. He was after every loose ball and rebound. He showed his versatility through his ability to score on the perimeter and in the paint. He has an extremely high motor that shines through on both ends of the floor. He has a high energy that loves to play defense and create for his teammates. He stood out as the best player on the floor. 
With COVID-19 changing the landscape of AAU basketball this summer, Hadaway has been taking advantage of his opportunities to be seen by college coaches via live streams over the past couple of weeks. He said he does not have any college interest yet but expect that to change in the upcoming months with the performances he has been putting on.
"I haven't heard from any coaches yet, but I'm working for when that time comes," Hadaway told HoopSeen.