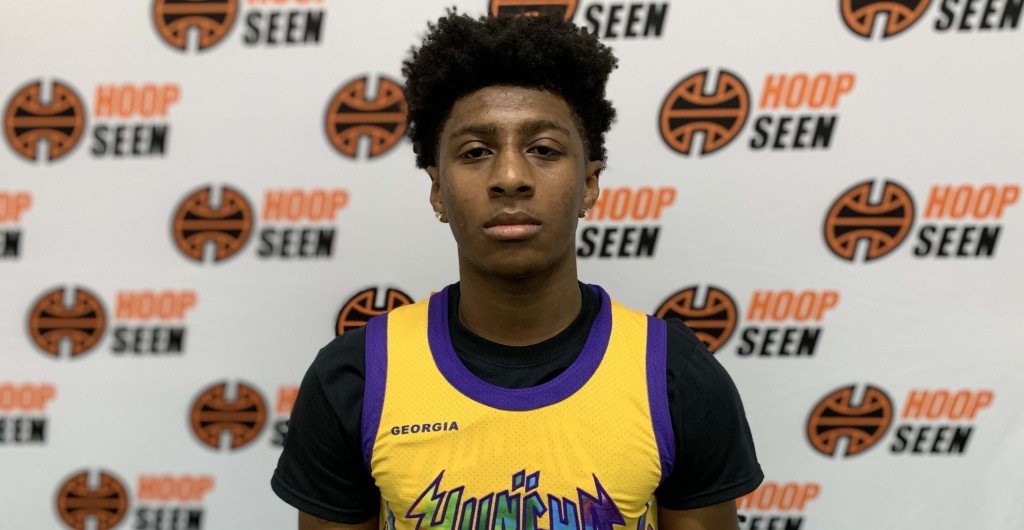 Back in the spring when we were preparing for a busy and important full travel basketball season to tip-off, we looked at a number of players from the Peach State and thought a select group of players would take their games and recruitment to the next level. 
Lanier's Andrew McConnell was one of those players. The class of 2021 guard was coming off a  trip to the Class AAAAAA title game and a major growth year in the backcourt. McConnell shined as a bucket-maker and one of the better shooters in Georgia's rising senior class. 
At the Tip-Off Classic, he was a pilot of the talented Team Huncho attack. He and his teammates had a productive weekend of work and faired well on the big stage. McConnell showed off his skill set between both guard positions. 
It is easy to see why a number of schools are interested in him. To date, McConnell said he holds offers from Charleston Southern, East Tennessee State, Jacksonville, James Madison, Kennesaw State, Presbyterian and, Stetson.  
McConnell added that he is also hearing from Clemson, Georgia, UAB and Virginia Tech. 
A deeper dive into his game would be justified for college coaches looking to add a shot-making guard with good to great passing skill at the point guard position. McConnell has been one of the best guards we've seen in the 2021 class in the Peach State for a while now.