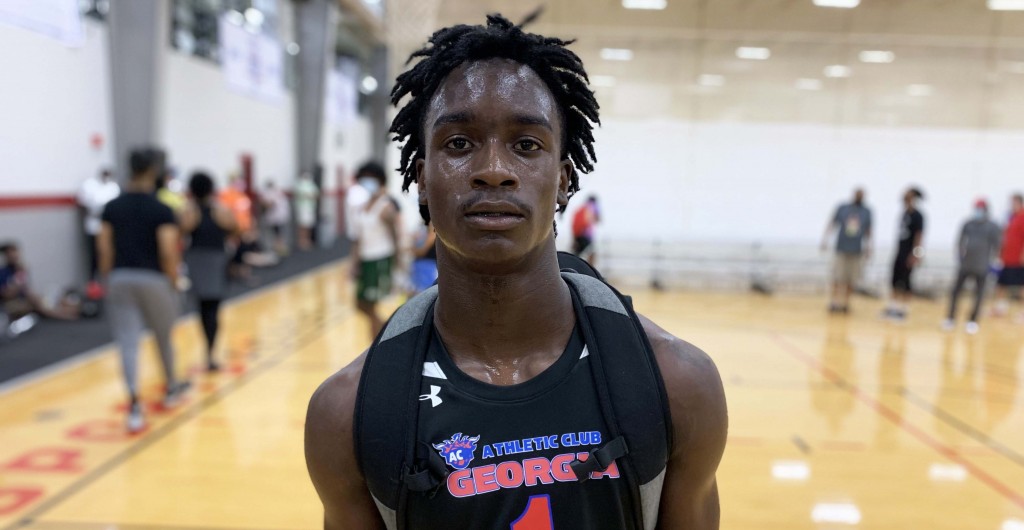 There is something to be said about trending at an event. 
Mannie Harris, an energetic and athletic guard for AC Georgia, was the player that had the courtside whisperers talking a little louder. "Have you seen the guard from South Georgia?" they'd ask each other. The quest to see him in action didn't disappoint. Harris delivered all weekend long. 
He was fun and competitive and drove the levels of play up for his AC Georgia team. The Mitchell County (GA) guard was one of the top overall backcourt players at the Tip-Off event. He was one of my top overall performers. 
To date, three schools have offered him a scholarship - UMKC, Charleston Southern and Albany State. Harris said he's heard from Akron, Elon, Furman, Georgia, Georgia State, James Madison, Murray State, NJIT, North Alabama, Northeastern, South Alabama, Stetson, UAB, Virginia Tech, VMI and Western Carolina have all shown various amounts of interest, he said. 
Harris has the tools to be counted as one of the top guards in Georgia's 2021 class. His work was impressive over the weekend and certainly worthy of flipping the interest to offers. 
He posted 21.1 points and 5.3 rebounds a game as a junior for his 19-6 team.